Magic Pass 2019/2020 - Over 121,000 passes sold
Another successful season for the participating Magic Pass resorts
Last year we highlighted how Switzerland's Magic Pass initiative, a scheme to bring together a wide range of ski resorts that was modeled on America's Epic Pass, had reinvigorated the mountain tourism sector in French-speaking Switzerland. Read the blog here.
Magic Pass 2018/19 Season Review
At the end of its second winter season in April 2019, more than 3 million skier visits were registered across the 30 participating ski resorts, an increase of 7.7% on the previous year. Proof of the scheme's effectiveness is the huge 54% increase in skier visits over the 2016/17 season, the season before the scheme was launched.
A safety net for the smaller ski resorts
All the participating resorts receive a proportion of the profits, which protects the smallest ski areas and those most vulnerable to a bad snow year. Overall turnover for the 30 resorts increased 9% to CHF 88 million, of which CHF 36.5 million was generated by the Magic Pass. Most importantly, all the resorts generated a profit.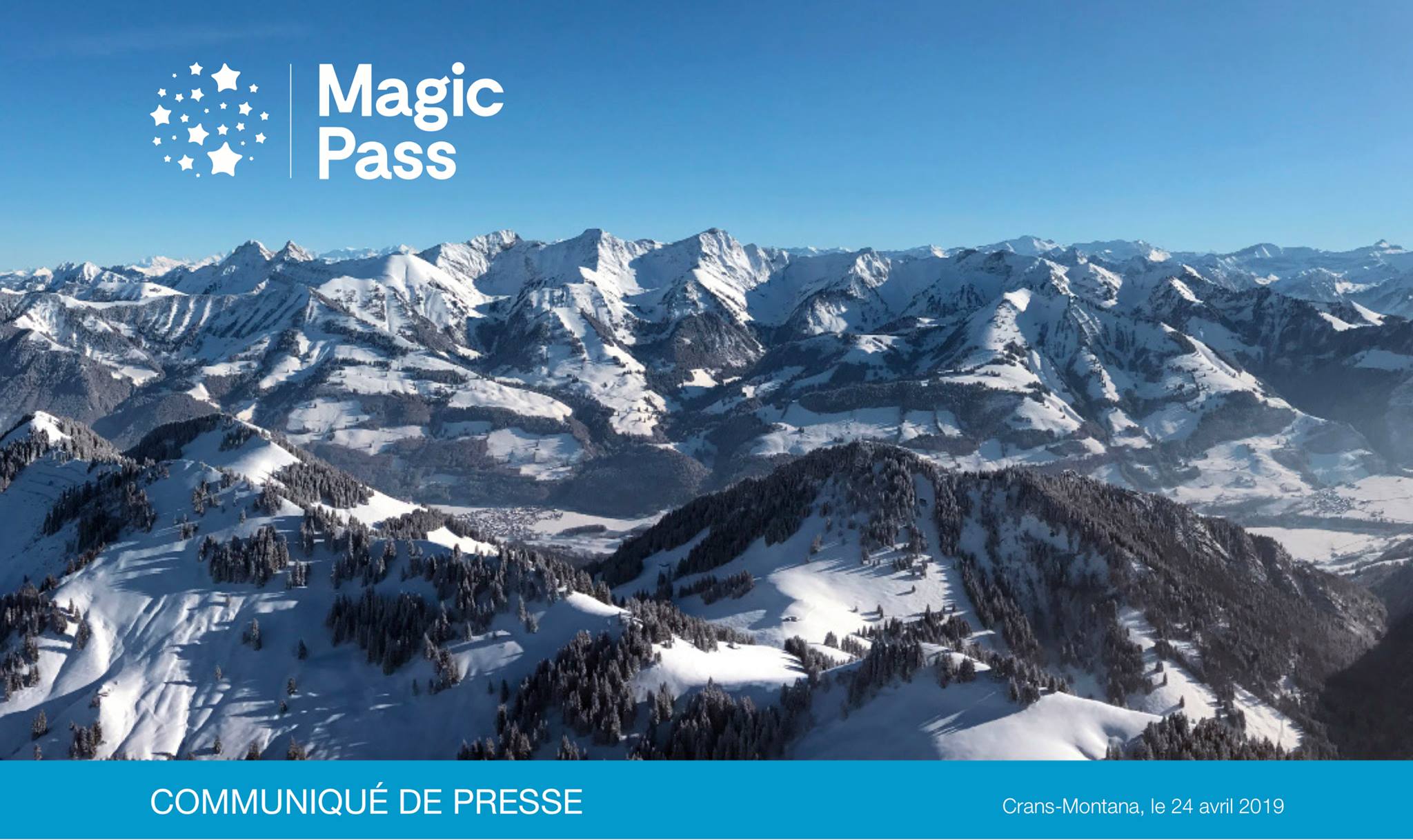 Magic Pass 2019/20 – launching into German-speaking Valais
Unveiled on March 13 2019 the new season's pass is valid from 11 May 2019 to 3 May 2020. The official price is CHF 899 with a special pre-order price of CHF 399.- (Child CHF 269). Within one month of the launch over 121,000 people subscribed, generating CHF 46 million in front-loaded turnover, an increase of 33% year-on-year. The 33 participating resorts can be found in Vaud, Valais, Bern, Fribourg and Neuchâtel, from small stations with as few as one ski lift to more famous names such as Crans-Montana, Villars and Grimentz. New for this season are two resorts in the German-speaking part of Valais – Leukerbad and Saas-Fee – and already the number of subscribers from the German-speaking regions has tripled.
The Magic Pass works on a quota basis with a specific number of tickets released at a set price for a limited period. Two levels of insurance are available, if required. After the period ends, the price rises. If you haven't already bought yours, don't wait too long. The latest price (June 2019) is CHF 459, with the child price held at CHF 269. This price is guaranteed until 9 September 2019.
Magic Pass covers 33 ski resorts with:
Over 1,200km of ski slopes
16 Snowparks
2 Olympic Halfpipes
Over 100 mountain restaurants
3 glaciers (CHF 200.- surcharge for Glacier 3000, CHF 100.- for child)
Thermal baths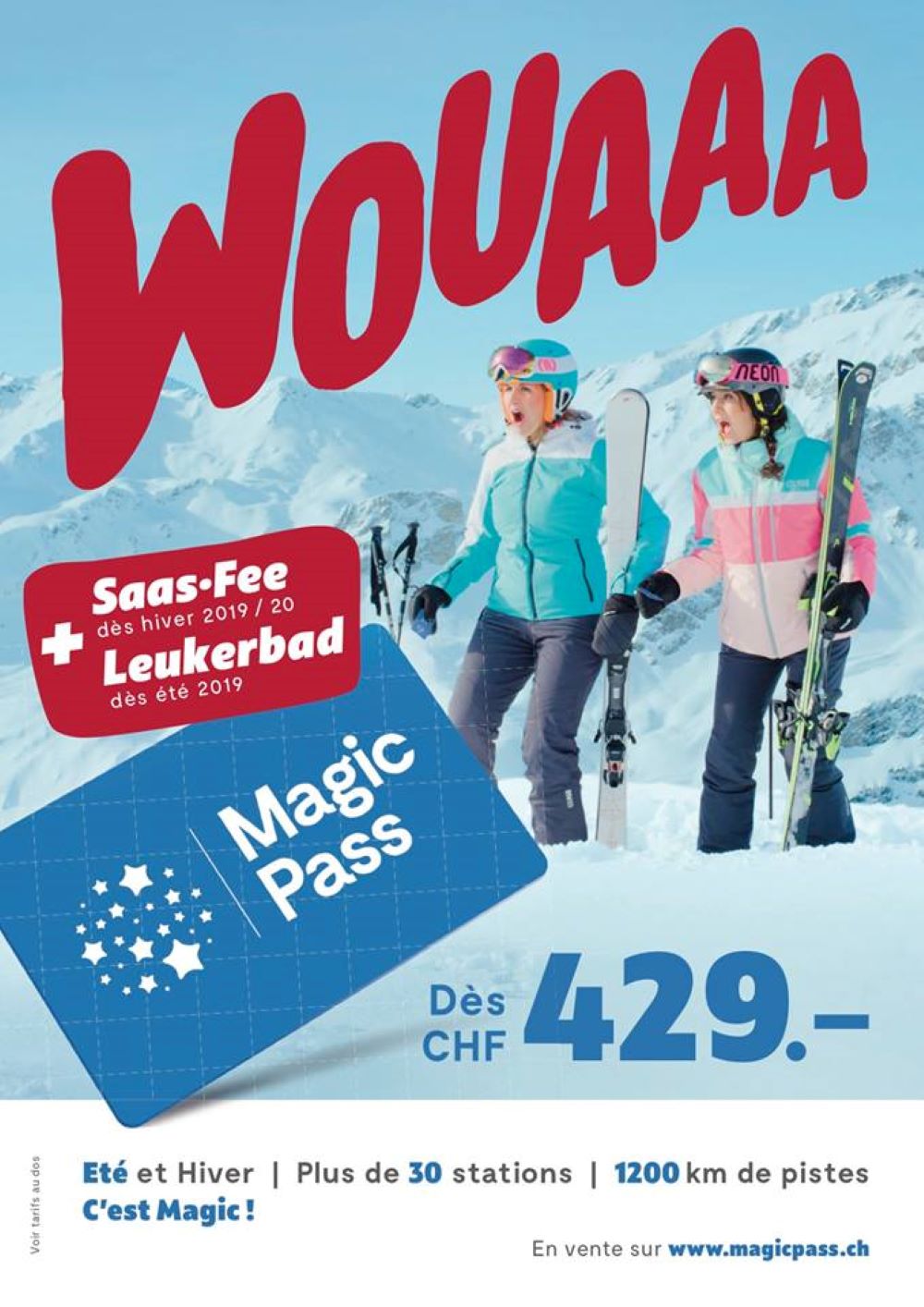 Alpine Property intelligence June 2019
Images © magicpass.ch