Swiss Magic Pass - 102,000 Skiers can't be wrong
The Magic Pass initiative to bring together 25 Swiss mountain resorts under one lift pass has helped to reinvigorate French Switzerland's mountain tourism sector.
The Blueprint – Europe's Largest Crowd Funding Effort
Saas-Fee's Wintercard, launched for Winter 2016/17, was the blueprint for a successful campaign to meet one of the challenges facing the ski industry – an imbalance of supply and demand. The concept was to use a crowd funding approach to kick start demand and to front load revenue. A challenge was set to the skiing public. Season passes for as little as CHF 222.- would be offered as long as a certain number were reserved in advance. With the normal price of a four-day pass costing CHF 259.- and a season pass at CHF 1,050.-, Saas-Fee was offering skiers the choice of whether they would like to ski a whole season at up to an 80% discount. Three-year and fifteen-year season passes were also offered at CHF 622.- and CHF 2,999.- respectively. In the event 75,000 passes were pre-sold allowing the resort to generate the largest increase of overnight stays in the whole of Switzerland.
A wake-up call to the resorts in French-speaking Switzerland
The following Spring of 2017, Magic Mountains Cooperation, a cooperative grouping of ski resorts, developed the concept by extending it to their 25-member resorts across the cantons of Vaud, Valais, Neuchâtel, Fribourg and Berne under the Magic Pass. The most well-known resorts include Crans-Montana, Villars-Gryon and Grimentz-Zinal. However a number of the lesser known resorts are at lower altitude with less-developed lift infrastructures, and the cooperative guarantees a solidarity fund to help resorts in financial difficulty.
Launched at a price of CHF 359.- for adults and CHF 269.- for juniors the Magic Pass price increases depending on the number of passes left in stock. In all 81,538 Magic Passes were issued resulting in over 1 million skier days over the season. The effect has been to reinvigorate skiing as a viable pastime for a large proportion of the public that was no longer skiing on a regular basis.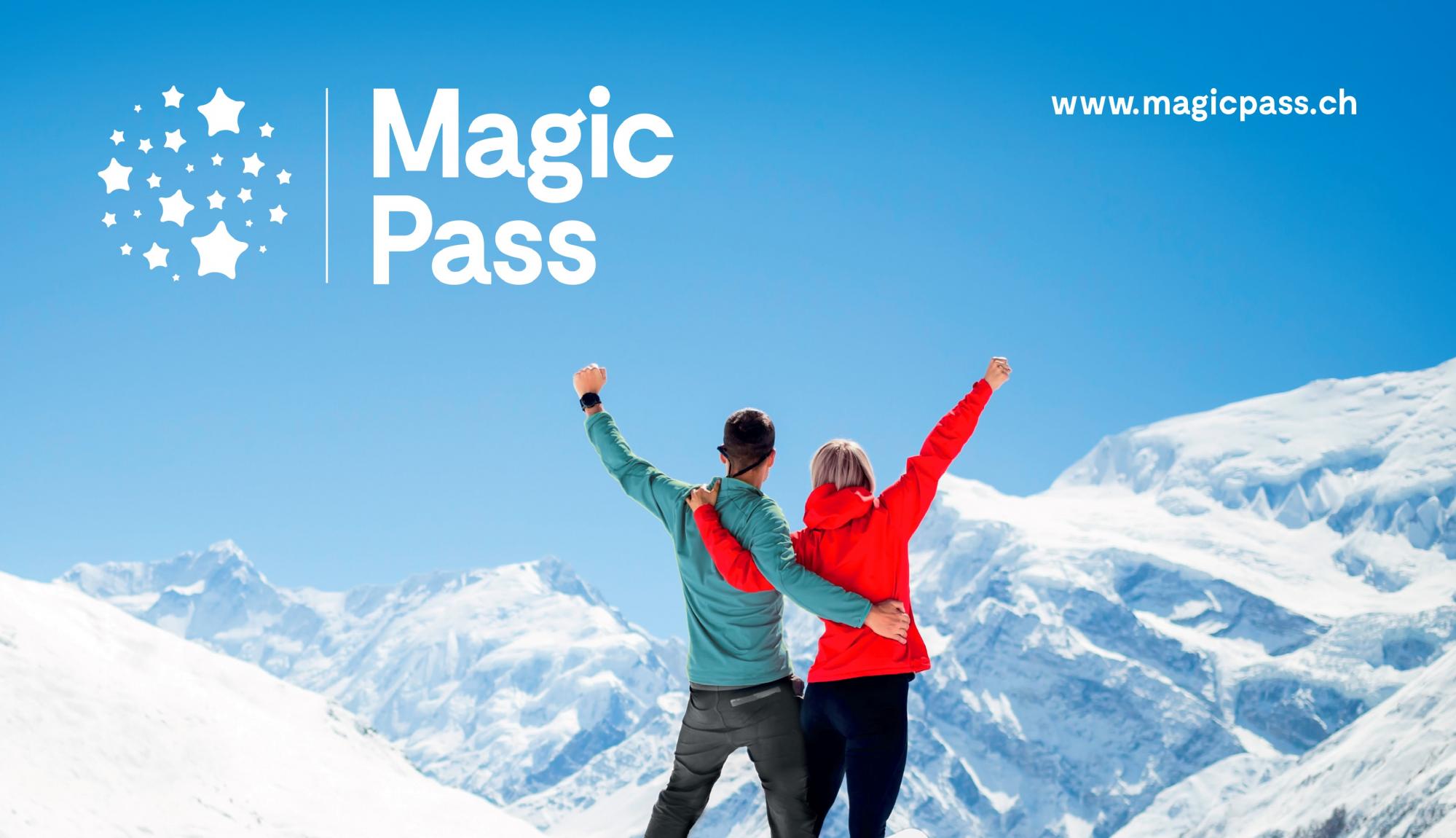 Attracting more visitors in summer
In March 2018 the Magic Pass was extended to cover its now 30-member resorts' summer seasons until the end of the following winter season, giving unrestricted access to all of the lifts in the participating resorts. This resulted in a 25% increase in summer resort attendance year-on-year, with the largest increases in the Fribourg resorts such as Le Moléson (pictured below) and in the Valais. 102,000 annual passes have been sold, a 20% increase year-on-year.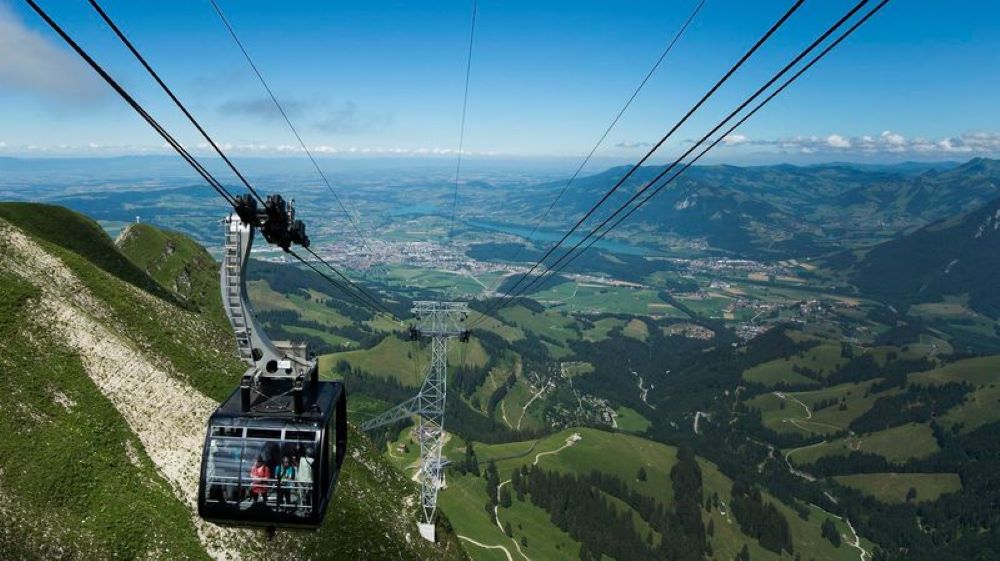 Winter 2018/19 – from strength to strength
The winter 2018/19 season Magic Pass price was launched at CHF 399.- for adults and CHF 269.- for juniors and is now priced at CHF 549.- and CHF 299.- respectively (1st November 2018). This price is guaranteed until the 12th November 2018.
Magic Pass covers 30 ski resorts with:
Over 1,000km of ski slopes
14 Snowparks
1 Olympic Halfpipe
Over 100 mountain restaurants
2 glaciers (CHF 200.- surcharge for Glacier 3000)
Thermal baths
The participating resorts can be found here: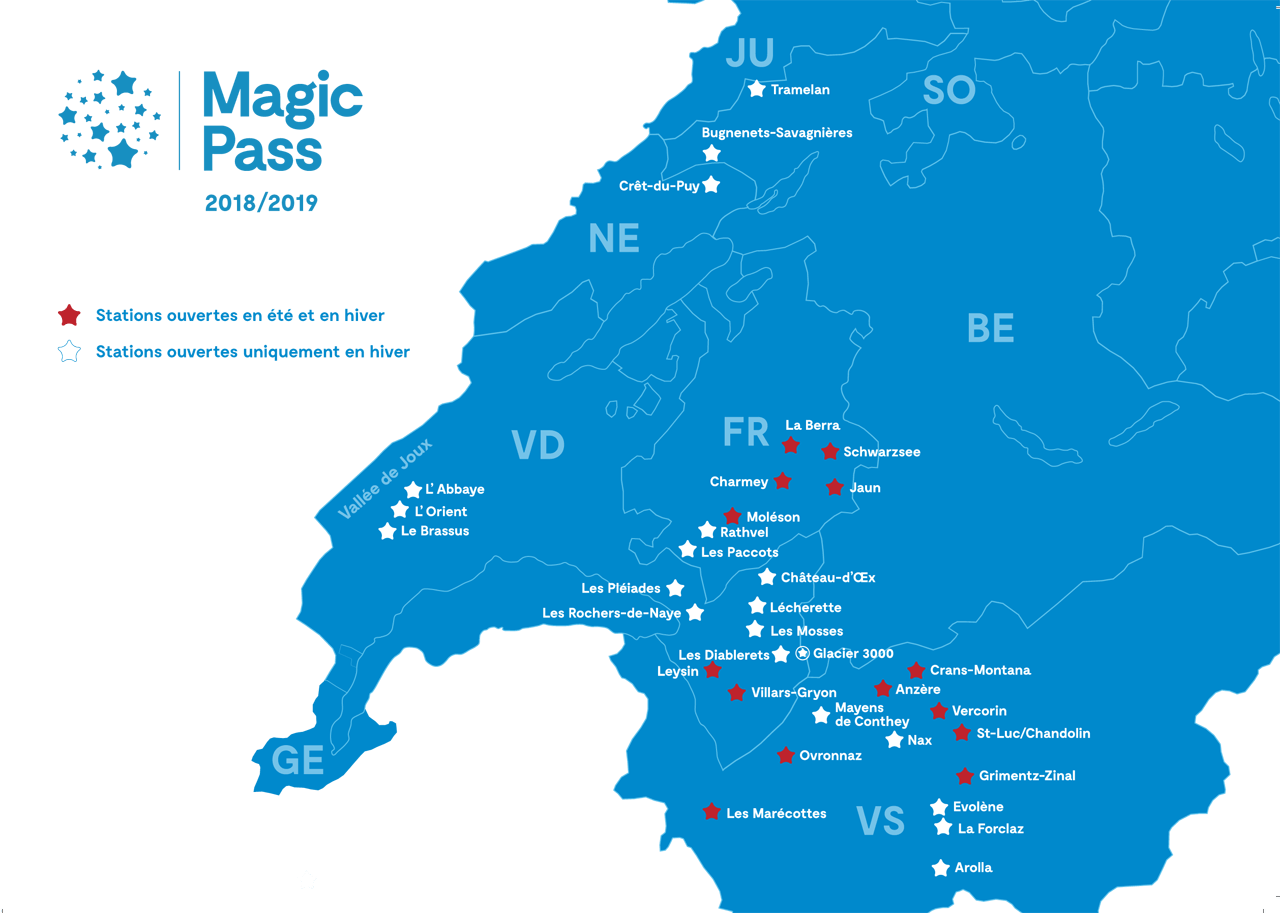 Alpine Property intelligence November 2018
Images © magicpass.ch regionduleman.ch