French Ski Property: 2022 review, 2023 outlook
Over the years that APi has written about ski property, resilient is the term we have most often used. What we have meant by this is that as an investment, ski chalet and apartment values in the Alps have tended to rise gently – say 1-3% pa - when the economy is healthy. But when property prices elsewhere have declined – for example during the global financial crisis - ski property has, in general, held its value.
At the beginning of the pandemic, we really were not sure if this resilience would be sustained. How wrong we were. The desire by investors to seek properties outside the cities was very powerful, as much in the countryside and coastal resorts, as in the mountains. In 2021 and into early 2022, fuelled by record low interest rates, prices increased well above trend. The absence of sellers has led to chronic shortages in some resorts.
Now, since mid-2022, we face a different environment altogether: economic uncertainty, rising inflation and the end of cheap money.
Will French Ski Property remain a store of value?
Our partner agents and others' recent research reports are extremely helpful, what catches our eye is in the summaries below, along with own findings and opinions.
With 18 agencies and over 1,000 rental properties, the Cimalpes Panorama is a high quality and comprehensive annual report on the state of the ski property sales and rental markets focused on the top French resorts. We highlight some key points:
The pool of rentals in the Alps continues to be upgraded and renovated – occupancy is a healthy 80% in a normal season.
Summer in the Alps continues to gain in popularity with a 32% increase in their own reservations. Autumn events such as the Toquicimes in Megève, a real destination for gastronomes, lift visitor footfall in the quieter periods.
Ski property prices in France have increased at a similar rate to those in comparable resorts in Austria, and more than in Switzerland.
Ski property prices are close to, and in some cases – notably in Courchevel 1850 and in Val d'Isère - exceed those in some of the top coastal resorts such as Saint-Jean-Cap-Ferrat and Deauville.
Tips for good value in France? Average prices in almost all top ski resorts in France located above 1800m altitude have reached or already exceed €10k/m² (resales). Cimalpes calls attention to (1) Alpe d'Huez, with its highly regarded snow-sure ski area, and (2) Saint-Gervais-Les-Bains, which uniquely is connected to both the Chamonix and Megève ski areas.
Due to a lack of supply, with stock 20% lower than usual in some resorts, resale prices have risen marginally more than new development prices. Yet in many resorts, new development prices (before tax rebates) are higher than renovated resales. For example in Val d'Isère it's €33k/m² for a 3 bedroom newbuild vs €26k/m² for a renovated resale. In Méribel, the difference is €23.5k vs 19k/m².
Brexit has not diminished the desire for UK visitors to own a ski property
You can find the full report here: https://tinyurl.com/ywp528n6
Luxury chalets in Megève can sell in a matter of hours
The annual Secrets d'Alpage from BOAN Immobilier is essential reading for any Megévan or Megévanne. Some details catching our eye are:
Megève was voted in 2nd place in the Skiinfo most luxurious ski resorts in the French Alps review due to the quality of its hotels, spas, chalets and of course the exceptional choice of its restaurants.
Property prices in Megève increased by 5.5% in 2022 with median prices for apartments of €9 650 (+4.3%) and chalets €13 250 (+6%).
Despite a lack of stock for sale, 550 transactions in the year is a new high, compared with an average of 300-500 annually. This is in part due to the healthy new development market where around 300 units were launched in the last two years, with a broad price range of €8.5-23k/m².
Luxury chalets in Megève can sell in a matter of hours, during the year the number of properties sold in the €3-5m range more than doubled compared to 2021.
Other topics include the latest fine dining and hotel establishments; and a surprisingly candid interview with Nicolas Sibuet.
You can find the full report here: https://tinyurl.com/4yv2tpj6
Ski Property trends in Chamonix
We recently caught up with Mountain Base in Chamonix. As is the case elsewhere, the Chamonix property market performed well in 2022: prices up 6% (by mid-year) and in the prime sectors considerably more, stock is in short supply, the best locations are approaching €20k/m². Director Andy Symington says "Proximity to Geneva is a huge benefit and there is a growing popularity of mid-altitude resorts, which are still snow-sure, easier to get to, and are greener – perhaps less barren – in the summer."
Mountain Base have recently acquired an agency in Morzine, capital of the expansive Portes du Soleil ski area. Les Gets and Morzine lead the French rankings this year with prices climbing 11% and 9% respectively according to the Knight Frank Ski Property Report.
Brigitte Comte at AIM in Chamonix is seeing prices up around 10% in 2022 with buyers of many nationalities active. "There's no reason to worry about a sharp price decline, most of our owners here have paid in cash, and they are mainly second homes, happy where they are and only looking to sell if they have another project."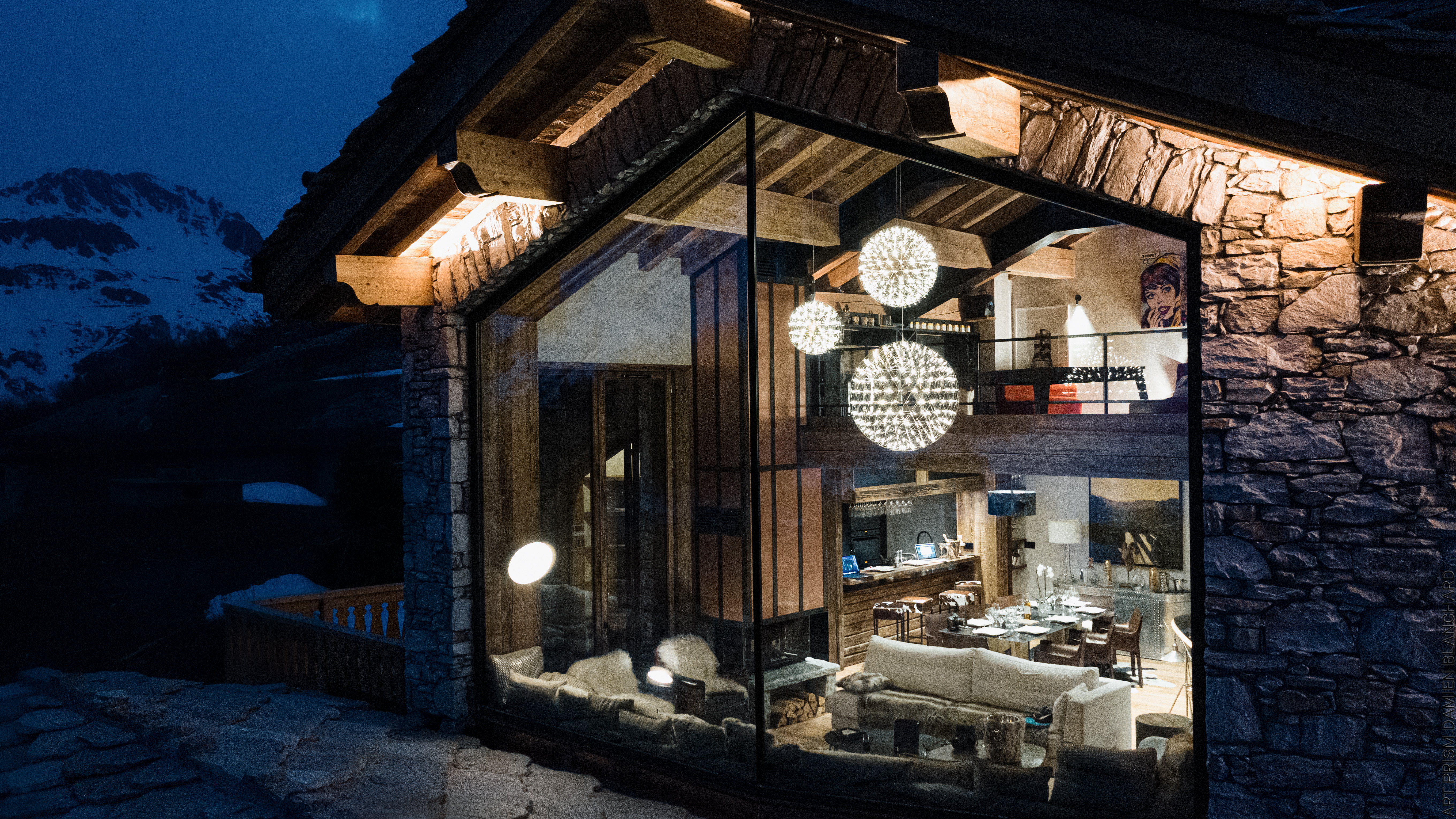 APi's Conclusion: confident in the resilience of Ski Property
As a Property Portal and with our Buying Agent service, APi is in the unique position of sitting between sellers and buyers of Ski Property. Informed by many dozens of meetings annually, and filtering the extensive research summarised above and elsewhere, we can form an opinion of the 'animal spirits' that ultimately influence buyer and seller behaviour.
A Ski Property is a nice-to-have investment, often the realisation of long-held ambitions, speculation is not a factor, oversupply risks are low, and most buyers are not borrowing excessively, if at all. Indeed, banks everywhere have been assuming much stricter lending criteria.
While there are many uncertainties and outcomes impossible to predict over the next 12-18 months, this is not 2008, we believe it will take a major economic or geopolitical shock to push down Ski Property values. That said, a moderation of prices is certainly possible, presenting opportunities for buyers in 2023.
And let's not forget, skiing is a wonderful family activity, and the appeal of the mountains in the summer is growing
Best wishes to you and your family for a happy and prosperous 2023.
**We have published a similar report on Swiss Ski Property – click here to read it.
**See our recent update on the Ski Property market in Austria, focused on Kitzbühel.