Swiss Ski Property - 2022 review, 2023 outlook
Over the years that APi has written about ski property, resilient is the phrase we have often used. What we have meant by this is that as an investment, ski chalet and apartment values in the Alps have tended to rise gently – say 1-3% pa - when the economy is healthy. But when property prices elsewhere have declined – for example during the global financial crisis - ski property has, in general, held its value.
At the beginning of the pandemic, we really were not sure if this resilience would be sustained. How wrong we were. The desire by investors to seek properties outside the cities was very powerful, as much in the countryside and coastal resorts, as in the mountains. In 2021 and into early 2022, fuelled by record low interest rates, prices increased well above trend. The absence of sellers has led to chronic shortages in some resorts.
Now, since mid-2022, we face a different environment altogether: acute economic uncertainty, rising inflation and the end of cheap money.
Will Swiss Ski Property remain a store of value?
Our partner agents and others' recent research reports are extremely helpful, what catches our eye is in the summaries below, along with own findings and opinions.
Verbier almost sold out
APi recently caught up with our partner VFP in Verbier.
"At a certain point during 2021, we had almost no new properties for sale. Some were off-market however. Now, we are seeing some selling activity with prices up 10-15%, although our stock is still well below normal levels. Working from home has been a factor, for sales and rentals. Pretty much the only new developments in Verbier are for primary residency" says Michael Fellay.
A shortage of stock and a strong currency
Indeed, "unbridled price growth" is the term used by Banque Cantonal du Valais in its 2022 review of the region. Nevertheless, caution is in the air and price growth is expected to slow. The study also emphasises:
The working from home trend has increased the appeal of more remote regions.
The demographics are favourable, in terms of population growth and retirement trends in Valais.
Construction activity for new properties slowed again in 2022, especially in the main ski resorts, so rental yields have increased.
You can find the full report here: https://tinyurl.com/5c82f4sb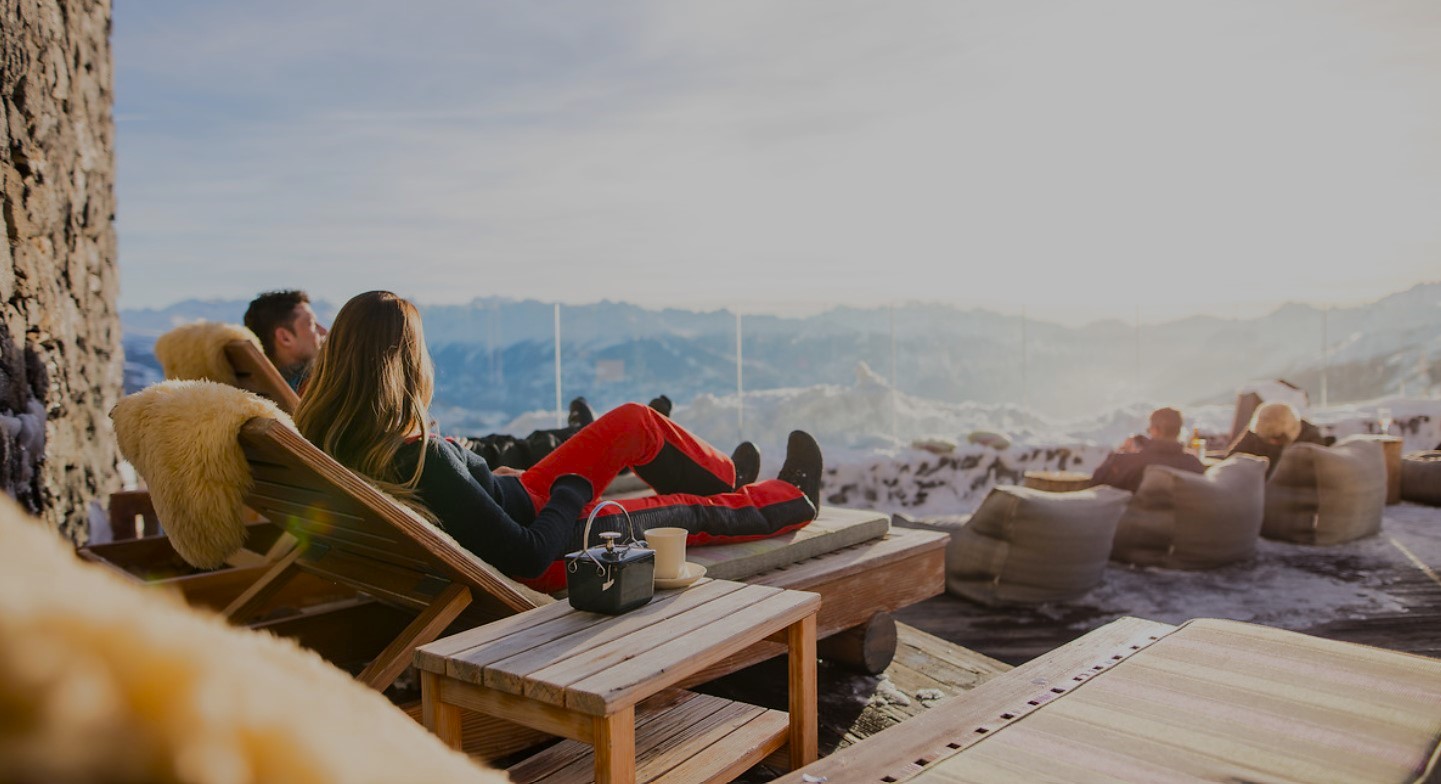 Fastest price growth in 8 years
The Knight Frank Ski Property Report calls itself "The definitive guide to property markets in the world's top ski resorts." Some highlights:
The price of a ski home is rising at its fastest rate for eight years.
For the second year in a row, prices in Swiss ski resorts increased more than their French counterparts with prices up 7.1% on average compared to 4.3% in French ski resorts. However, this follows eight years of French ski resorts rising faster.
Crans-Montana and St Moritz lead the rankings both up 14%, followed by Verbier where prices rose by 8%.
The property market in Crans-Montana had been stagnant prior to the pandemic, its credentials as a year-round resort are now firmly back in the spotlight.
The top priorities for buyers are: a good mix of ski and non-ski activities; accessibility; a long ski season; proximity to ski slopes and centre; and good views.
In terms of the outlook, Knight Frank concludes that after three stellar years, the economic headwinds will start to weigh on buyer sentiment in the Alps, prompting the rate of annual price growth to slow.
You can find the full report here: https://tinyurl.com/mrpr3z26
Adjustment expected
The UBS Alpine Property Focus, published in May 2022 strikes a vigilant tone.
The almost 10% price growth has been led by resorts such as Engadin/St. Moritz, the Jungfrau region, Davos/Klosters.
Many households decided to move their primary residence to the mountains during the pandemic. For the first time in over 15 years population growth in the mountain cantons was higher than the average for all other cantons.
In recent quarters, many vacation apartment owners postponed a prospective sale, or even abandoned it.
The cost of financing and using a holiday home will increase by around one third, for an annual effective period of use of about eleven weeks. Over the medium term, the bank expects a greater supply of second homes to result in "an adjustment of the current excessive prices."
You can find the full report here:https://tinyurl.com/y4yv2fau
APi's Conclusion: confident in the resilience of Ski Property
As a Property Portal and with our Buying Agent service, APi is in the unique position of sitting between sellers and buyers of Ski Property. Informed by many dozens of meetings annually, and filtering the extensive research summarised above and elsewhere, we can form an opinion of the 'animal spirits' that ultimately influence buyer and seller behaviour.
A Ski Property is a nice-to-have investment, often the realisation of long-held ambitions, speculation is not a factor, oversupply risks are low, and most buyers are not borrowing excessively, if at all. Indeed, banks everywhere have been assuming much stricter lending criteria.
While there are many uncertainties and outcomes impossible to predict over the next 12-18 months, this is not 2008, we believe it will take a major economic or geopolitical shock to push down Ski Property values.
Furthermore the significant change in attitude by the Swiss towards their own property market, the perennial attraction of a Swiss franc asset in foreign buyers' portfolios as well as the restrictions on new building are all supportive factors, in our opinion. That said, a moderation of prices is certainly possible, presenting opportunities for buyers in 2023.
And let's not forget, skiing is a wonderful family activity and the appeal of the mountains in the summer is growing.
We wish you and your family a happy and prosperous 2023.
**We have published a similar report on French Ski Property.
**See our recent blog the Ski Property market in Austria, Kitzbühel region.