We know the Alps are becoming an ever more popular summer destination, this will surely increase. Why sit on a crowded beach when you have vast spaces, clean air, lots of sunshine and beautiful scenery? The benefits for property owners are clear, either to use it yourself, or to increase rental income. The agents APi is partnered with live and work in the resorts, they know the place and local property market better than anyone. We are focusing on some of the finest resorts in the French, Swiss and Austrian Alps.
Why you should visit Méribel in the summer, by VALLAT.
Méribel is as magnificent a resort in the summer as it is in the winter season. Currently, we are scheduled to be open in early July, in time for the best of the summer months. The ski lifts are running during the summer, so access to the mountain any time is easy.
From local events to large scale sporting spectacles there is always something worth visiting in Méribel and the Trois Vallées. The Air & Wind kite flying festival in August includes demonstrations by the champions and night kite flying with laser effects and giant kites. The Fête à Fanfoué is like a friendly village festival, Savoyard style, complete with processions, stalls, exhibitions, an open air traditional meal and fireworks after sunset. Check out the excellent comprehensive summer guide from the tourist office.
A big event here is the Méribel Trail, set for 8-9th August 2020. Attracting best trail runners in France and other countries, and a lot of spectators – there are courses from 500m for kids up to 50km for experts, reaching an altitude of 2800m.
Mountain biking is a huge sport in Méribel with trails for all levels with 11 downhill tracks, over 100 km of enduro trails and 4 dedicated cross country loops. The terrain is ideal for a bit of fun on the easier trails, some long downhill routes or some serious challenging runs. The trails are very good, continually being upgraded and well maintained. We hosted the 2014 UCI World Cup, and every morning specialist teams make sure that the paths and the various sections are kept in good condition.
Stages 17 and 18 of the 2020 Tour de France, now set for a late summer start, will have Méribel as the finish and starting point respectively.
Visitors come for the joy of hiking. Beginners routes or steep trails, a couple of hours or an overnight stay in a refuge, 200km of marked paths all in the beauty of the Vanoise National Park are waiting to be explored.
Golfers enjoy Méribel in summer, the excellent 18 hole golf course is situated at the Altiport area. Competitions for all levels are arranged from June to September.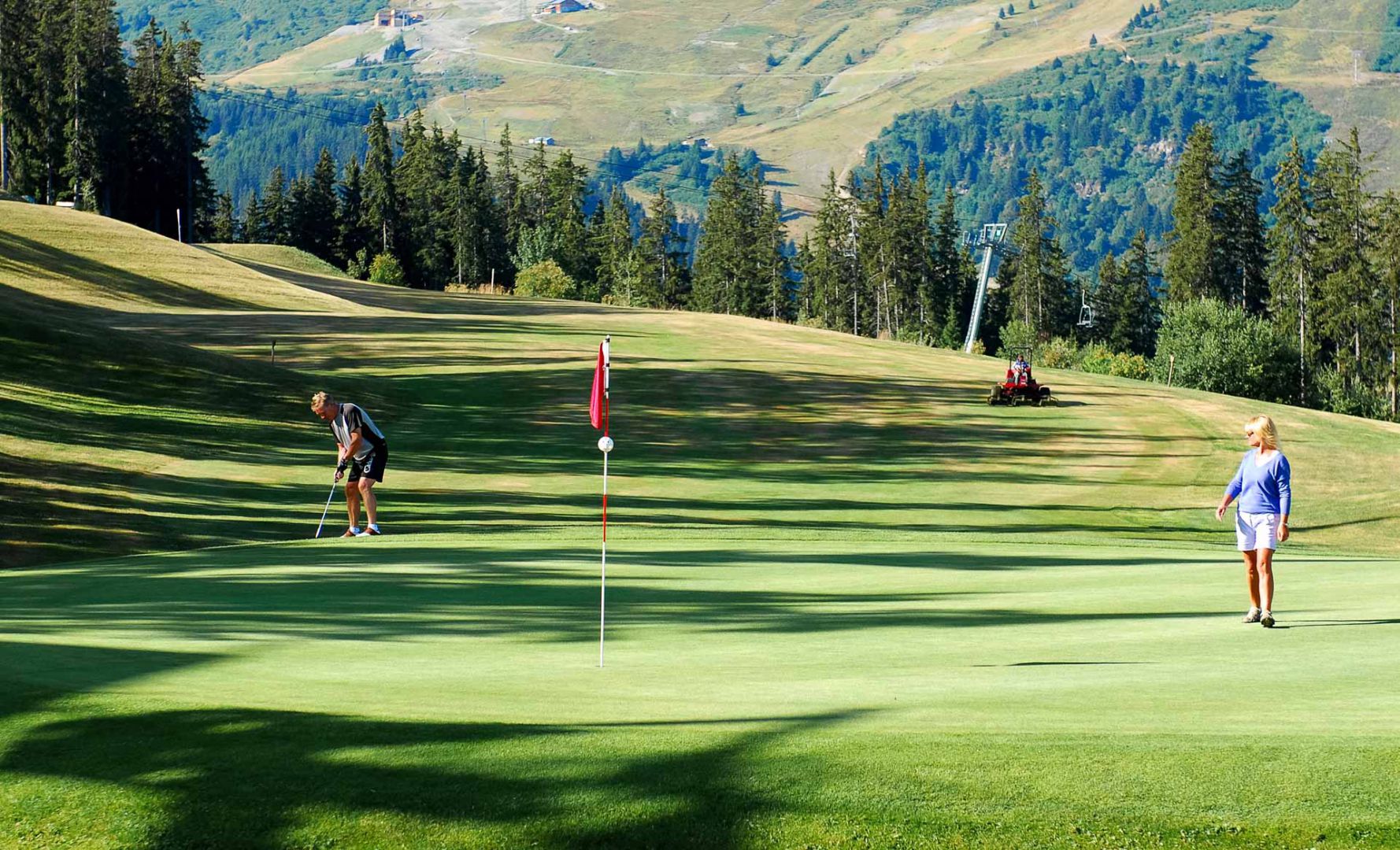 Where can we stay? No problem, with VALLAT you will find an extensive choice of rentals ranging from studios, apartments and chalets with 1-6 bedrooms and some large chalets sleeping up to 12.
What would be your best advice to potential property buyers and sellers in the current environment?
It is too early to tell, our agencies were closed since mid-March so we have not been able to meet clients, visit properties, or take on any new listings. Interest from buyers is starting to recover as the lockdowns ease. We will provide an update as soon as we can. Property values in ski resorts have been resilient to past crises, we expect this to be the case this time as well.
Read our related blog: Insights on the Méribel property market
Alpine Property intelligence – May 2020
Images Les 3 Vallées – David André