The Ski Property Market has been highly resilient during economic downturns and continues to accrue positive returns to owners. To Alpine Property intelligence this makes perfect sense: most buyers of ski property are making a lifestyle choice rather than a financial investment. Ski resorts are investing to upgrade their infrastructure, ski visitor numbers are increasing, and the Alps are becoming an increasingly popular summer destination. Furthermore, ski property in France is more likely to benefit from concerns around Brexit, once the UK has left the EU, being a more 'open' market to buyers from overseas compared with Switzerland or Austria.
Cimalpes proprietary data shows the positive trends continuing in 2019 with 1.5% to 3.4% price increases for existing properties compared with 2018; and 3% to 6.5% price increases for new developments.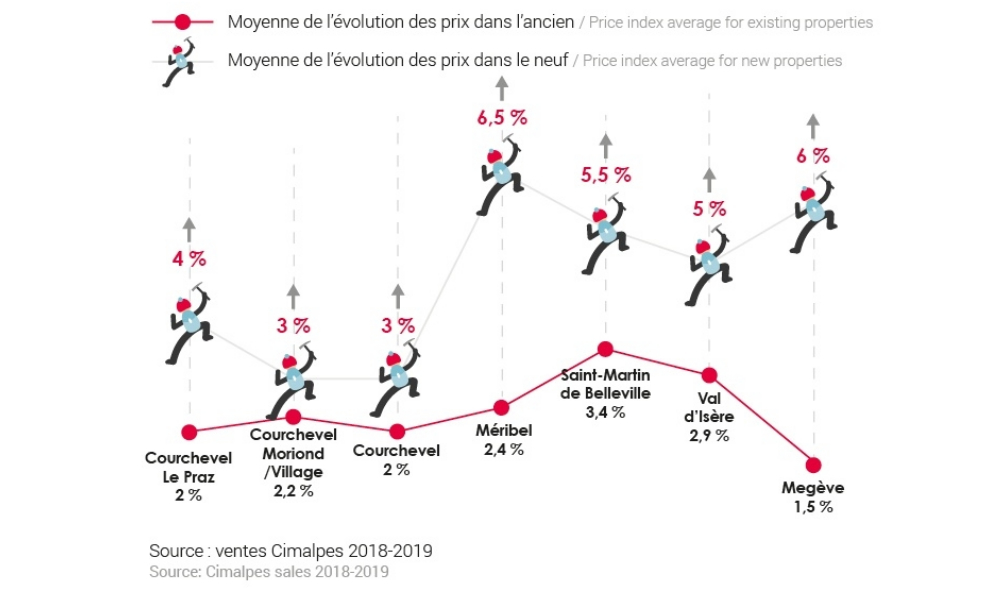 Who is buying, and what are the trends? It is very clear, and may surprise some, that French buyers are dominant in these resorts. While transaction volumes gently increase, UK buyers have declined, as much to do with Brexit uncertainty as the exchange rate we suspect; meanwhile buyers from Belgium, Russia and elsewhere are stepping up.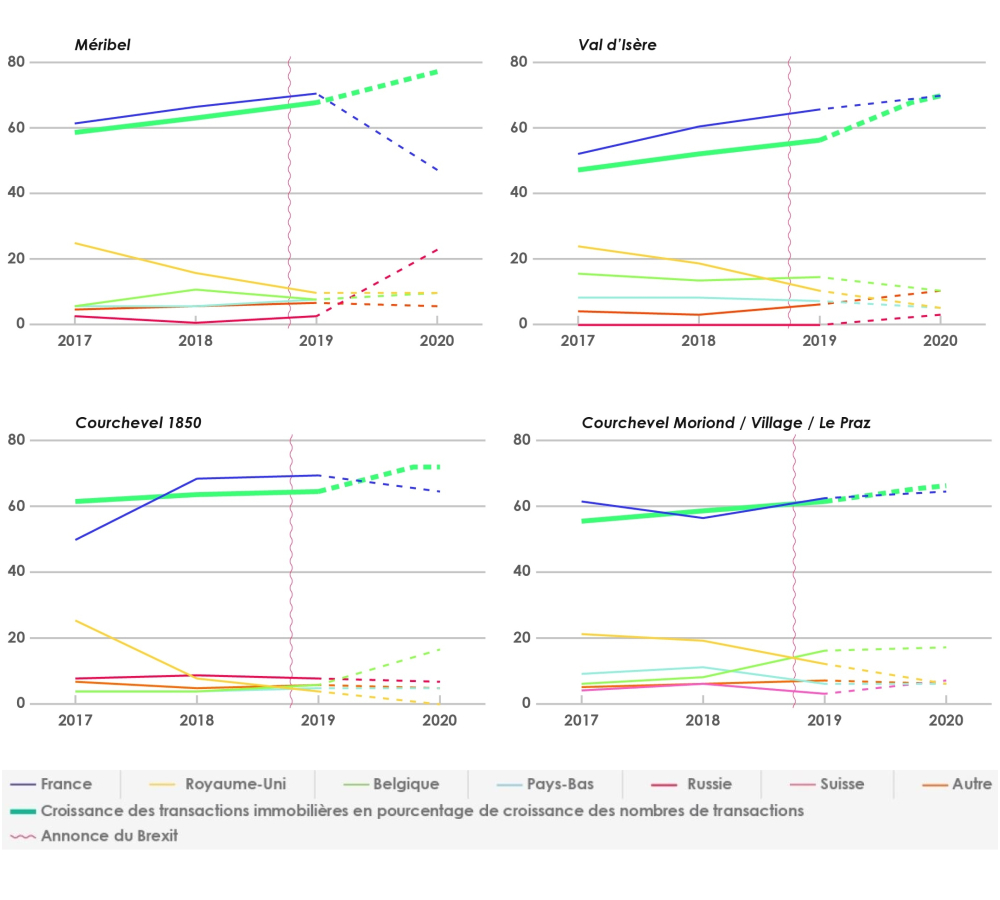 How do prices compare in these top resorts, since accurate and reliable property price data in France is notoriously hard to find? Cimalpes provide the figures, with helpful details by size and condition.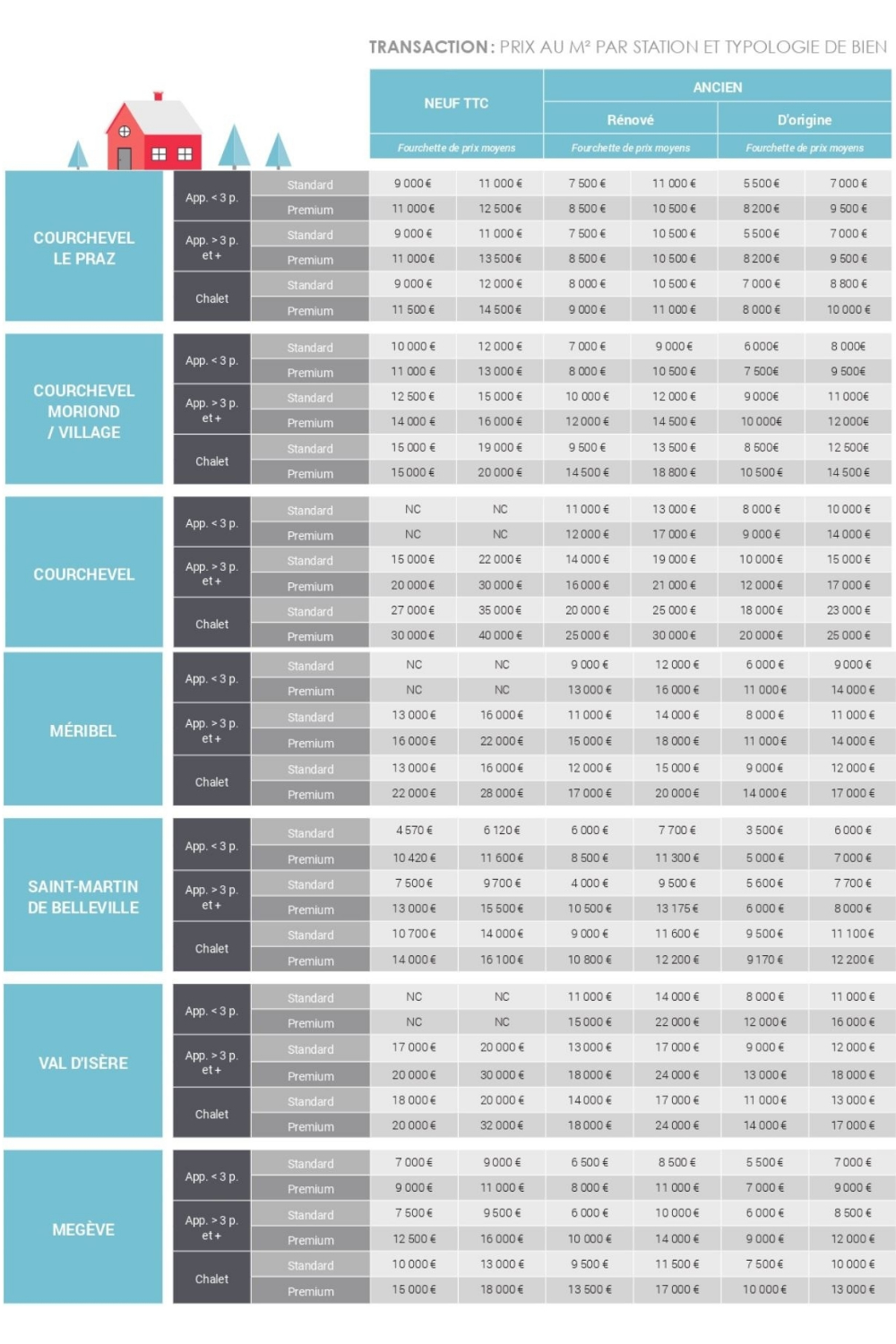 Couchevel often surprises many with the range of properties on offer, from studios all the way up to chalets for tens of millions, there is something for everyone. A significant factor for Méribel is the number of new developments, spacious and just right for the market there, some are exceeding €25k per square metre, previously the preserve of its neighbour Courchevel. Over the other side, property in Saint-Martin de Belleville is moving up market, with some smart refurbishments and new projects, but remains compelling value in the context of the 3 Vallées. Our viewers researching Megève will have noticed, the PLU (zoning) changes have led to a surge of new developments, up to 300 are planned by 2022. This dynamic market, with true all-season attractions, can comfortably absorb this increase in capacity over time.
Rental Income is now a top priority. Refurbished properties and new developments are increasingly better suited to the lifestyle market they are catering to. Crisp contemporary styling with traditional materials are now the trend. Ensuite bathrooms, heated ski boot racks, saunas and jacuzzis, hotel style service options…. buyers and renters now come to expect these facilities, and properties with at least 3 bedrooms. Summer is more important, and this is where Megève excels.
It is a virtuous circle – more properties are suited to the rental market, more owners look for income to cover their costs, rental yields are gently trending higher.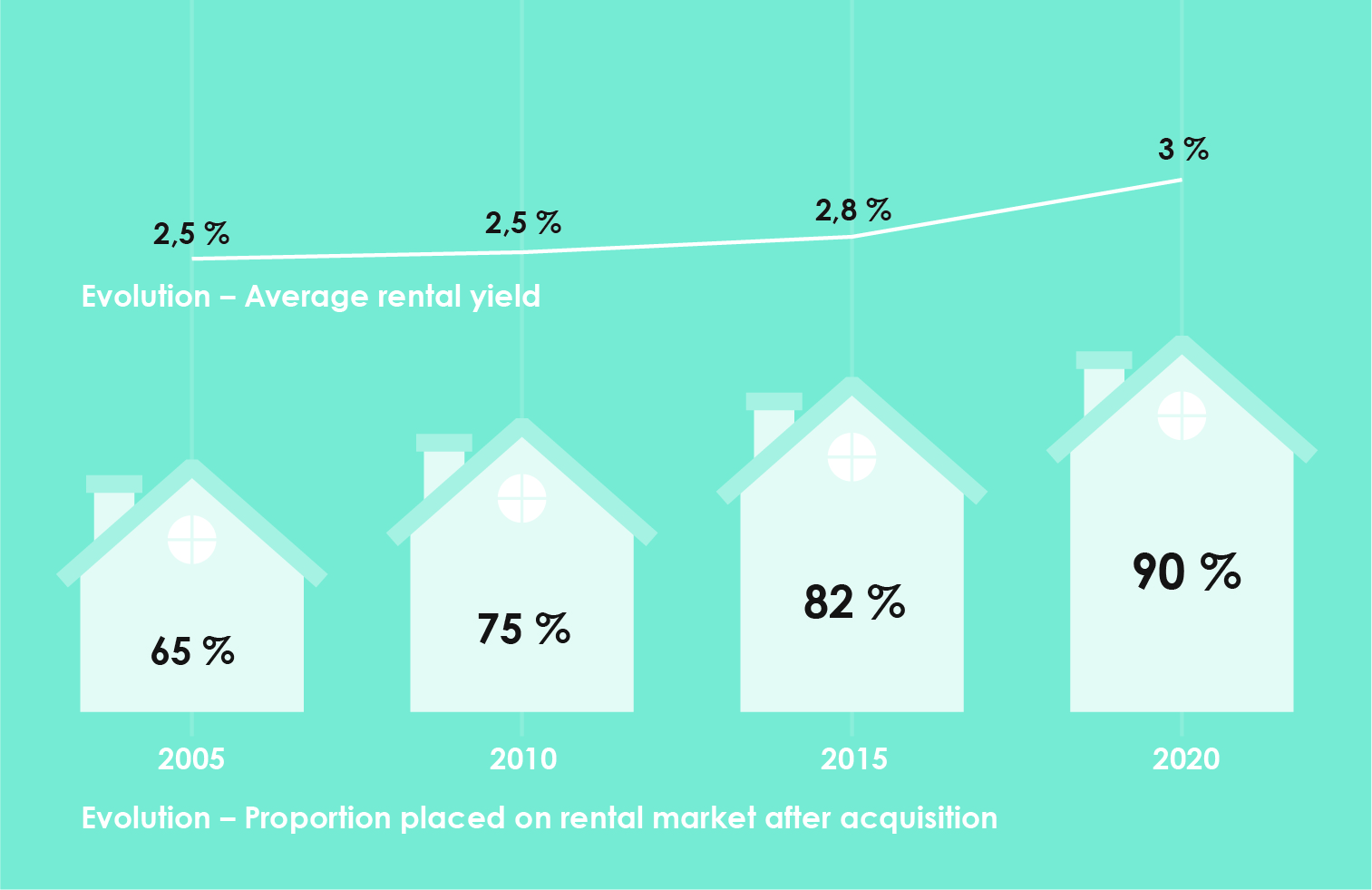 The most important rental clients in these resorts are French, British, German, Russian and Swiss. Courchevel is leading the way in attracting an emerging class of visitors looking to rent from the USA, China, South Africa and Qatar.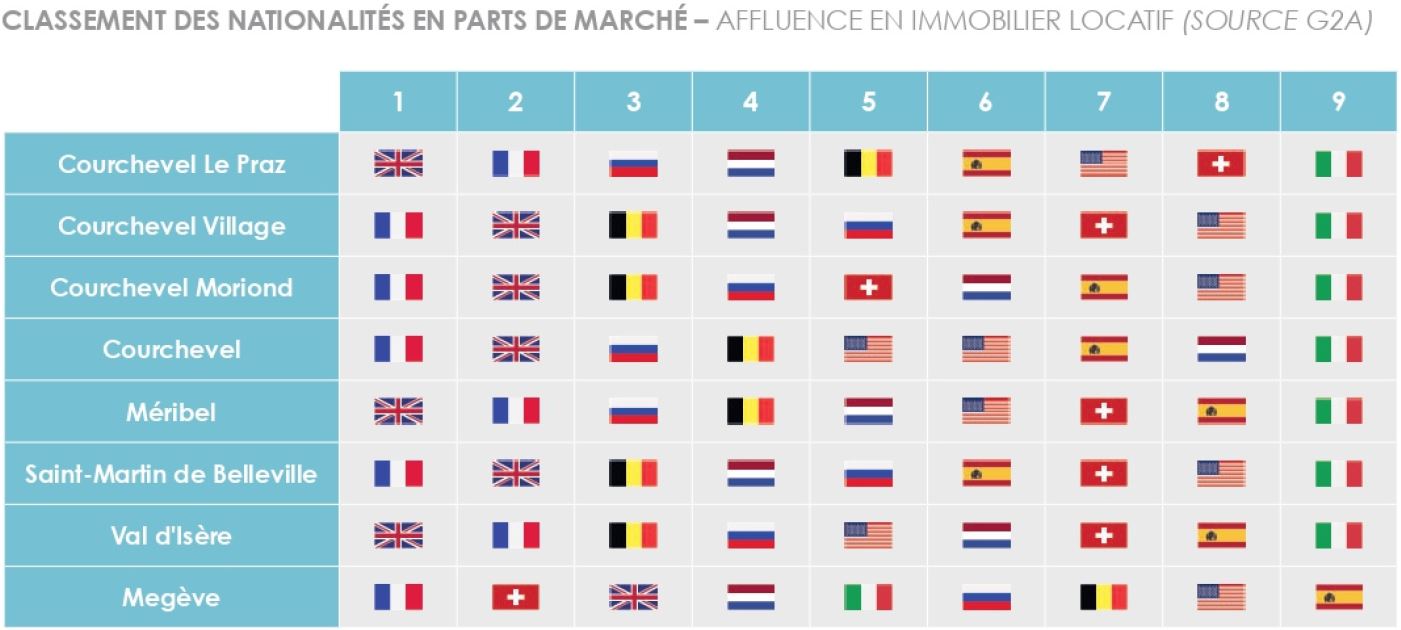 Finally, a glance at rental values and the all-important seasonality. We can clearly see that prices can more than double in the high seasons. You can optimise your costs or enhance your returns by renting or using your own place, in January after New Year or in March before the holidays begin.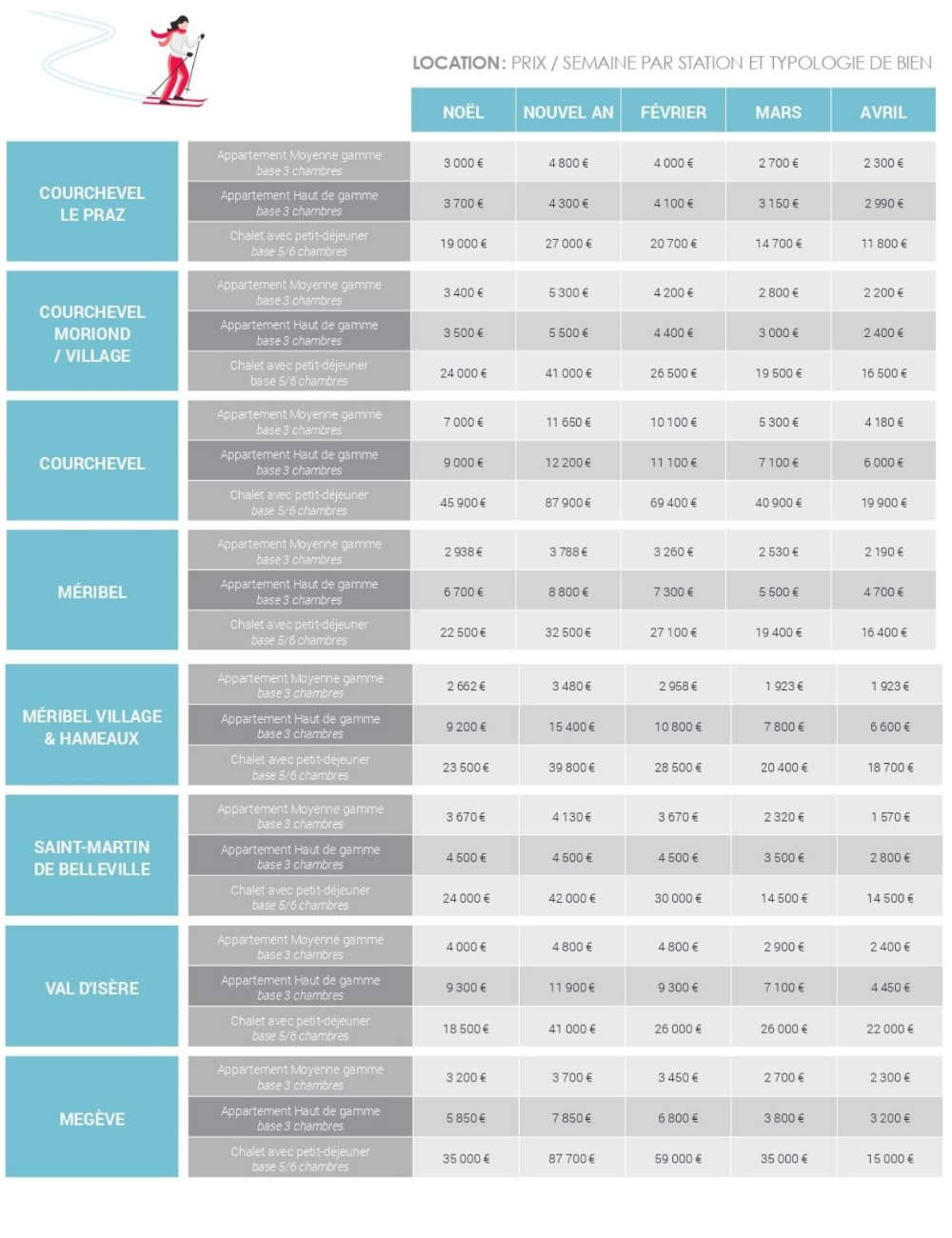 See also: Property for sale and rent in Val Thorens | Property for sale and rent in Val d'Isère
Alpine Property intelligence, February 2020
Photo credit Val d'Isère Tourisme Andyparant