Last year we noted that the UBS Alpine Property Focus had adopted a vigilant tone on the state of the property markets in alpine resorts. The strong demand that emerged and unprecedented price increases during the pandemic were not expected to be sustained.
How has it evolved, and what is the outlook?
We summarise the key findings in the latest edition from Switzerland's largest bank, along with our own observations.
- Prices of Swiss holiday homes rose by more than 7% in the 12 month period. By historical standards that is a strong performance, higher than UBS expected, although slightly weaker than the previous year's 9.5% increase. The largest price gains are observed in ski resorts such as Flims/Laax, Andermatt, Kitzbühel, Val d'Isère, Englelberg, Lenzerheide, Arosa and Crans-Montana.
- The gap between higher priced destinations and other regions continues to widen, where since 2018 prices have risen by 40%, more than double the lower priced regions. A clear advantage here is attributed to the breadth of tourist facilities – including the summer - and the size of the ski area.
- What about supply? Well in short, there isn't much of it. A trend that is expected to continue. 40% fewer homes are currently advertised for sale than in 2019 with the percentage of homes for sale (of the total stock) of between 1.5 and 1.7% overall. One outlier here is Crans-Montana at just under 5%, on the other hand destinations in central and Eastern Switzerland are below 1%.
- Meanwhile rental yields are pretty good. Returns average just under 4% net in Switzerland, with rental prices up 10% since 2019, implying modest yield compression. Some resorts display a huge variation between the ski season and summer rental prices – for example Zermatt and Verbier – and to us this seems generally to reflect the quality of the ski area.
So why is UBS so cautious? The key messages are:
Increased ownership costs due to higher interest rates, and higher property values.
The end of the "lockdown buyer" boom period of the pandemic; buyer interest and travel intentions have normalised.
An increase in primary residences being converted to secondary homes, which are sellable to a wider audience and attract a premium of 15-20%.
It is also expected that sellers may emerge, to take advantage of higher prices.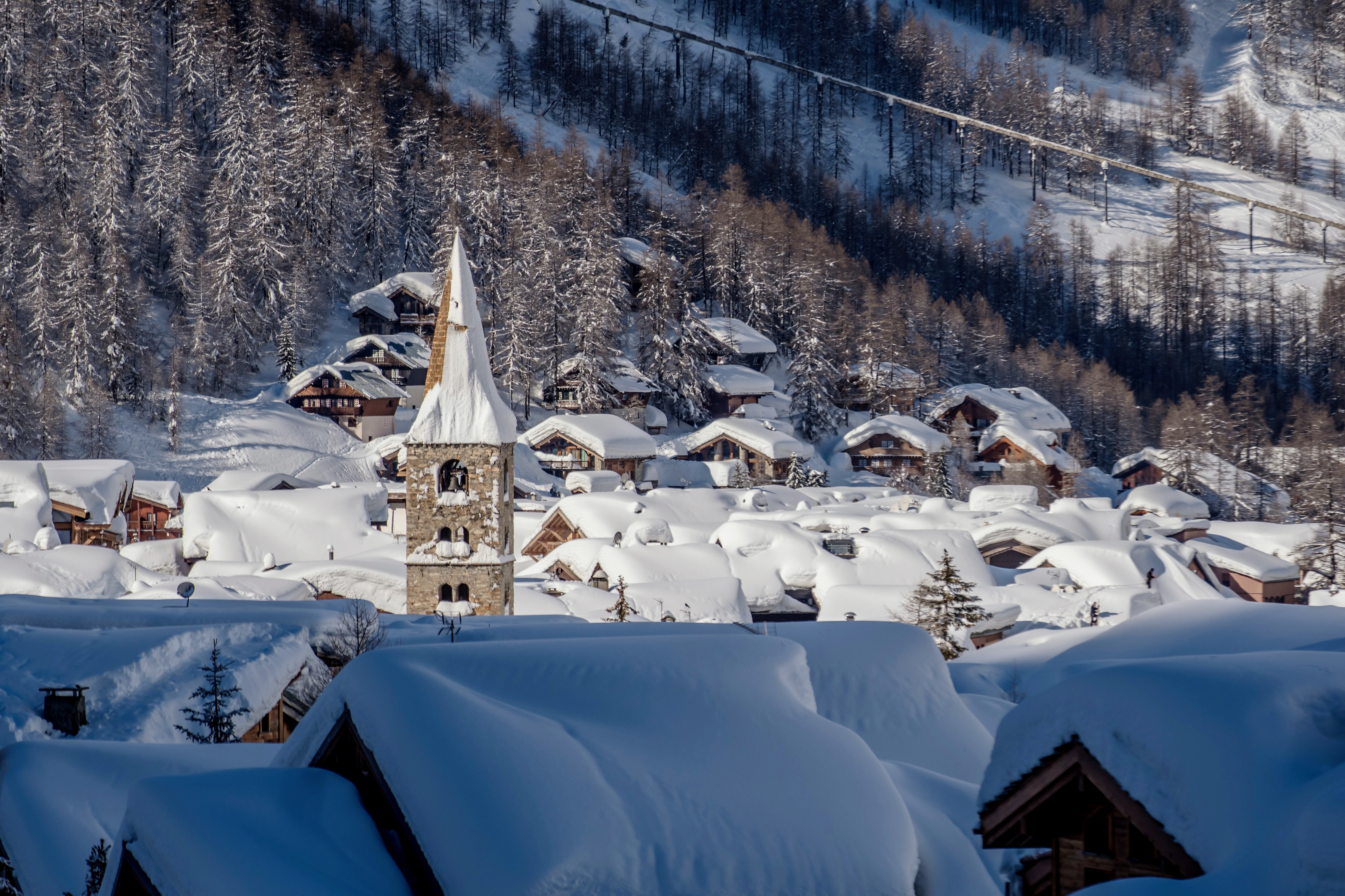 The opinion of Alpine Property intelligence
- In general, a ski property is a second home, often the fruit of a long term aspiration. They are not purchased as speculative investments, borrowing to fund acquisitions is generally low and almost always at fixed interest rates. Most buyers have at least a 10 year horizon. This is why ski property values have remained resilient through the cycles.
- Buyer interest has undeniably slowed since mid-2022. Modest price declines and room for negotiation are not uncommon now.
- We do not see significant supply concerns, despite the difficult economic environment selling activity remains muted. The increase of conversions to second homes is not at alarming levels, the highest being in Graubünden at 2.5% of the total stock.
- We note the stronger price performance of large, well-equipped ski resorts. And buyers are significantly more focussed on high-altitude, snow-sure resorts: this is a trend that has legs.
- The boom is over, but our overall conclusion is more nuanced. A scenario of low turnover, prices drifting mildly lower, and better opportunities for buyers will characterise the market in the next 12-18 months, in our view.
Did you know that APi offers a Buying Agent service for ski property?
We are proud to be a member of the recently formed Property Vision International association of buying agents, who offer expert advice to buyers in some of the most desirable property markets around the world. Property Vision is the longest established and largest property buying agent in the UK.
The APi Buying Agent service has the experience, the expertise and the track record you may well find helpful to find the ideal ski property. We would be delighted to hear from you for a no-cost, no-obligation discussion about your plans.
You can download the full UBS report here: https://tinyurl.com/4t6x235w