The Uniqueness of Skiing
There are few sports, if any, that appeal to all ages, and the whole family. A ski holiday is a convivial gathering for families and friends. You may be a once-a-year skier, or every weekend, your knees may be a little creaky these days, or you are the next Candide Thovex, patiently waiting for a fresh powder dump. Either way, there is a ski slope for everyone, it is truly multi-discipline.
What do we mean by multi-discipline? It is all down to the slopes – easy cruising blue runs, fast and smooth on the reds, moguls, off-piste and freestyle, un-pisted black runs, snowboarding, boardercross, ski touring or cross-country – they all require different skills, levels of fitness, experience, and of course personal preference.
APi is a ski property portal, why are we writing about this kind of thing? Simply because every ski resort is defined by its terrain. Chamonix could not be more different to Megève, they are only 30kms distant but a world apart. You have resorts such as Andermatt, unique in their own way, or Crans Montana and Grimentz, equally 30km apart but with their own particular characteristics. Verbier and Val d'Isère share many similarities but are in different countries. Zell am See and Fieberbrunn are part of the same ski area but have an entirely different feel.
APi plans to write a series of blogs that highlight the resorts in the French, Swiss and Austrian Alps that stand out in offering the best of the many disciplines. We aim to help property buyers, and those looking to rent for the next holiday make intelligent choices, or maybe just find somewhere new to ski.
First up: Ski resorts in the Alps with downhill race pistes you can ski
Many a ski resort is famous for its association with a famous ski racer, think Jean Claude Killy and Franz Klammer. And many resorts are instantly recognised for the legendary downhill pistes their feats were performed on. Whether it is the World Cup circuit or the Olympics, we take a look at some where the ordinary skier can follow the ski tracks of the legends on these courses. Even experiencing just a glimpse of the speed and technical challenges is a thrill to relish and remember.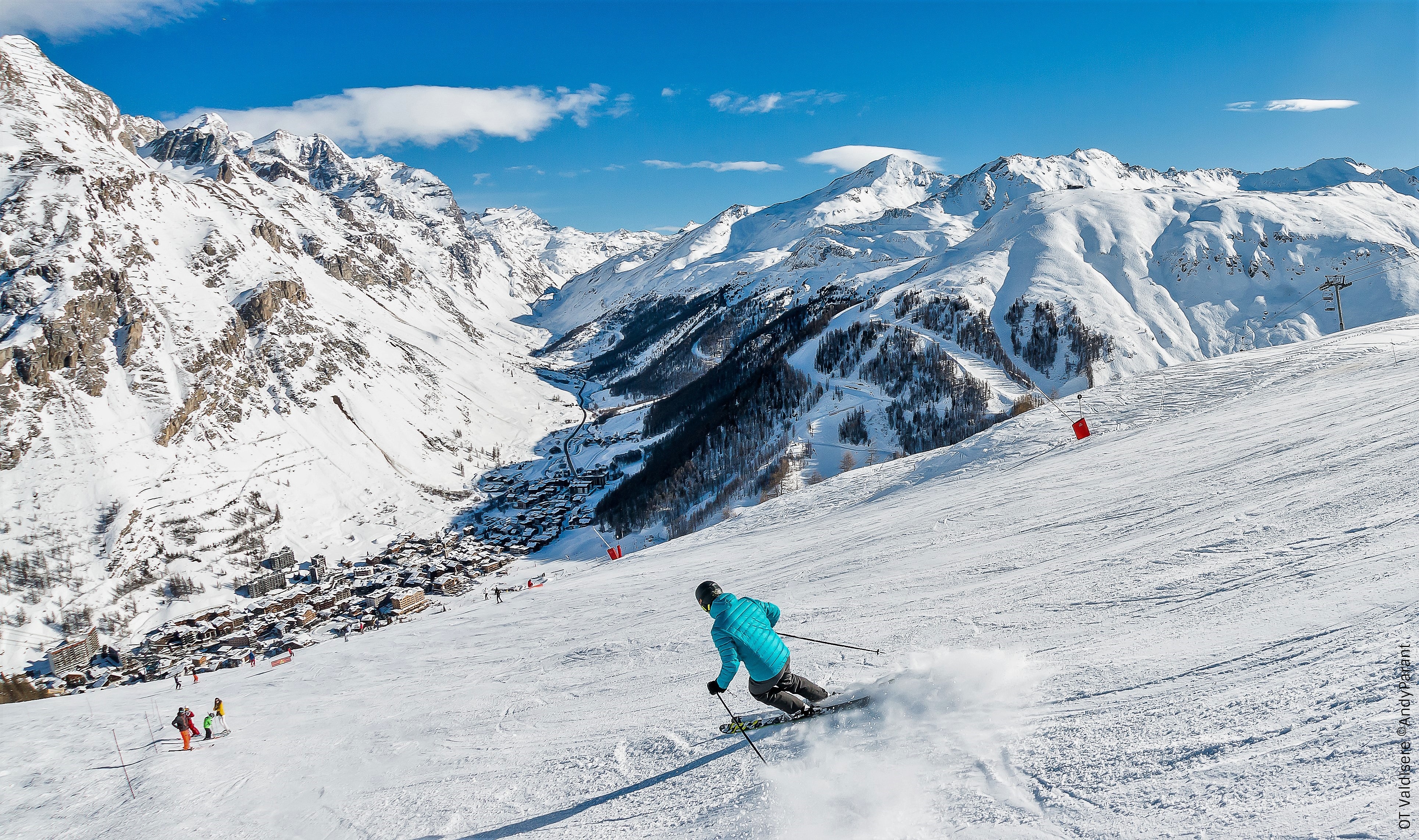 Val d'Isère, La Face
One of only two (currently) accredited downhill race pistes in France, La Face in Val d'Isère hosts the annual Critérium de la Première Neige at the beginning of the season and has been the venue for both the Winter Olympics and the World Cup. 3 km long with an altitude drop of 960m, this black piste is best known for its winding turns and steep parts. The average gradient of this slope is 32% but reaches up to 71% in some places. It is of course a popular but always challenging black run. East facing, the best time to ski it is in the morning, especially when freshly groomed.
Kitzbühel, the Streif
Home to the legendary Hahnenkamm World Cup downhill ski race, the Streif was opened in 1937 and is considered to be one of the most challenging downhill slopes of all time, garnering huge respect from spectators and fellow competitors alike. Witness to more than its fair share of devastating crashes over the years, the Streif is open to skiers in Kitzbühel for the rest of the season. It is officially marked as a red run, APi can testify! Need more inspiration? Watch the movie - Streif: One Hell of a Ride.
Crans-Montana, La Nationale
The first Alpine ski race in Crans-Montana took place in 1911. These days the World Cup races on the Mont-Lachaux slope are some of the toughest on the World Cup Women's circuit. A one-minute thirty-five-second downhill, the cascading drops and compressions are its defining features, and when your race speed is not properly controlled, it can be a dangerous track. Out of race days this same run the Piste Nationale finishes at Barzettes; it has a steep section at the start but is otherwise well suited to intermediates looking to stretch their legs. In the summer it is a highly regarded mountain-bike route.
La Verte des Houches, Chamonix
This venue for the Kandahar Alpine Ski World Cup is the only FIS Men's World Cup-approved slope in France's Haute-Savoie. It has been hosting races since 1937 and its first Kandahar in 1952. Here, we have a 3.3 km black run with an 870m vertical drop, a series of very technical passages and jumps - it is "Green" only in name, the sun often makes for a frozen piste, which reflects the colour of the trees. Recently redesigned to be faster in the mid and lower sections, the race attracts thousands of spectators. Regular visitors to Les Houches and Chamonix will know this ski area as well suited to beginners and intermediates, La Verte des Houches is the exception.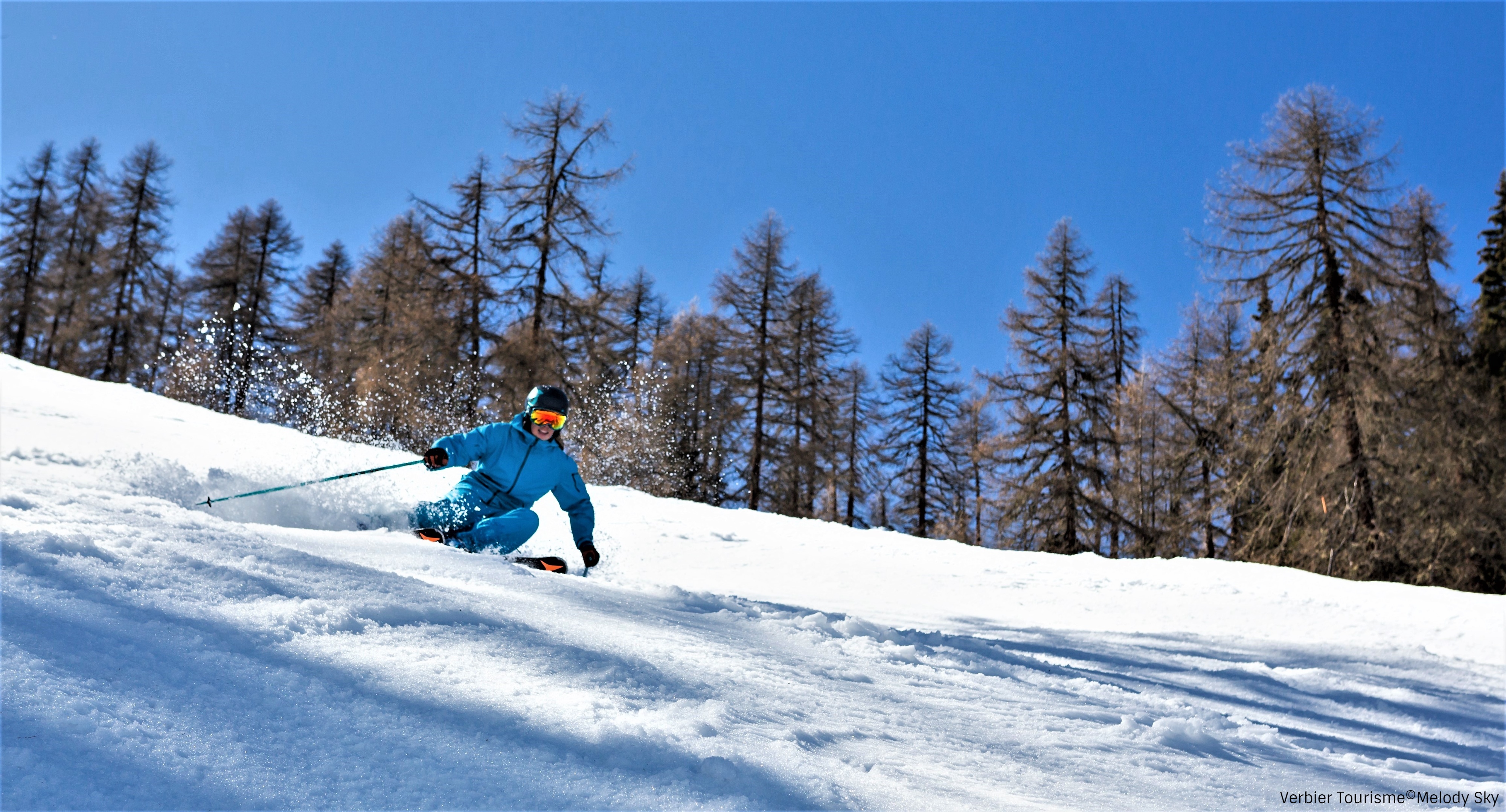 Les 4 Vallées, Piste de L'Ours
Piste de L'Ours in Veysonnaz has hosted 29 World Cup ski races and numerous European and Swiss Championships. 2 km long with an average 51% gradient and perfectly exposed to the north, this steep, long and undulating piste lined by trees was described by a French downhill skier as 'the most beautiful piste in the world'. The new 10-man seated gondola takes you up to the top in less than 8 minutes, that means plenty of runs before a well-earned lunch at the Le Bois Sauvage in Les Masses.
Courchevel Le Praz, the Eclipse
New to the scene is the Eclipse black run, a slope created for the 2023 Alpine World Ski Championships and already open to the public. It starts at the Col de la Loze (2,234m) with a 30% incline and goes through a dense wooded area before ending in the village of Courchevel Le Praz (1,300m). With its 3.3 km and 970m of vertical drop, it is one of the longest and most challenging in the ski area. Following the route of the much-loved Jockeys track, it is already recognised as one of the top 3 most demanding slopes on the world circuit. At the bottom, the sleek new Alpinium centre will be the organisation and media centre for the events.
Saalbach-Hinterglemm, the Zwölferkogel
The World Cup course on the Zwölferkogel starts at the top station of the Zwölferkogelbahn at 1980m and runs for 3.6km to Hinterglemm, for a total altitude drop of 920m. At its steepest point, this notorious slope has a gradient 72% and race speeds of 140km/h are recorded. The ski pistes and ski routes down from the Zwölferkogel peak are the most challenging in the ski area and guaranteed to have your legs burning by the time you reach Saalbach-Hinterglemm. But if you need a rest halfway down, take it, for a spectacular panoramic view of the entire valley. As of the 2019/20 season, a faster new gondola is running, so you can do it again.
*(Please note that APi does not currently feature properties in the Italian Alps or the Dolomites. The same applies, currently, for the likes of Wengen and Sölden. When we do, their world-famous downhill ski runs will certainly be added.)