On the rebound
Anyone hoping for some pent-up demand after lockdowns was not disappointed. It is perhaps the magnitude that is most surprising. Many property buyers who put their plans on hold during the 3-4 months lockdown decided to restart their projects.
Here at APi we are fortunate to make regular visits to the Alps throughout the year. We know the Alps are becoming an ever more popular summer destination. The appeal of vast spaces, clean air, lots of sunshine and beautiful scenery over a crowded beach has resonated. In many countries, there has been a real shift in demand away from city dwellings to have more space, a garden and live in a less crowded environment.
Visitors to Val d'Isère were down very slightly in July from 2019, but up 14% in August, despite very few of the usual popular events there taking place, with more owners visiting than normal. In the Val d'Arly (near Megève) mountain bike rentals, paragliding operators and some hotels were fully booked right through August. It was busy too in Sainte Foy according to Marie-Agnès Gaden of Sainte Foy Agence.
According to Pierre-Yves Cottet-Puinel of Agence Olivier in Morzine "demand has been very strong this summer due to buyers looking to get away from it all, more and more people are looking for properties in ski resorts or in the countryside." Demand for rental properties in August "exploded, far greater than in previous summers. Apartments for 2 to 6 people were in greatest demand."
Amir Suljic of Cum Laude Immobilia in Kitzbühel reports enquiry levels 50% higher than usual in June, July and August with demand for rental properties also higher than usual.
Zell am See has always been popular in the summer, rightly so with its beautiful lake and surrounding mountains. Simone Keijsers of Absolut Immobilien: "We think that our villages were almost, if not fully booked these months. September was also still very good. Some hotels used this summer to renovate, but in general everybody rents out their apartments and hotels."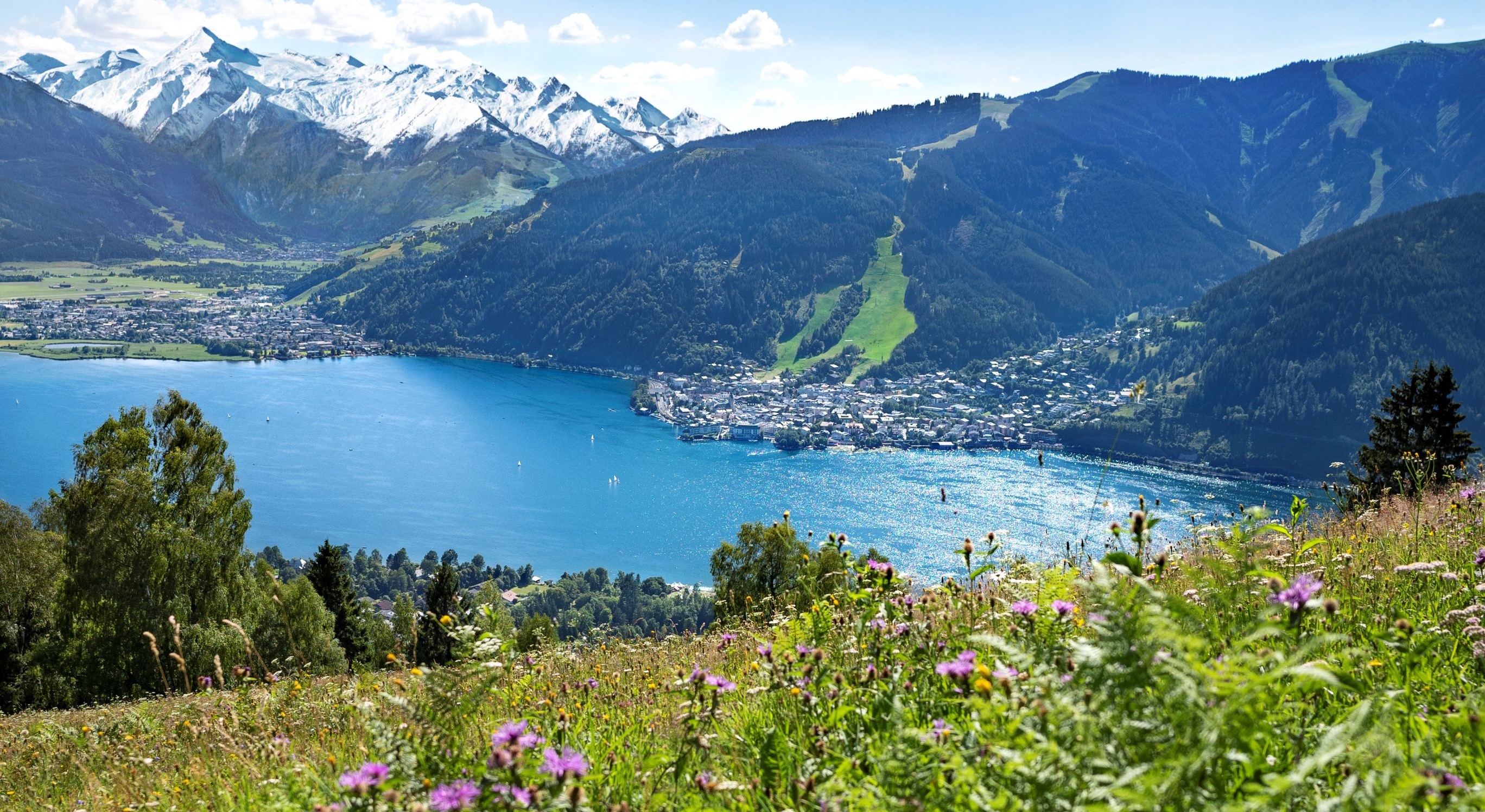 Working from home: why not in the mountains?
Commuter railways are less than half full, city sandwich shops are closing by the hundreds, offices in the suburbs and smaller towns are filling up instead. Some companies are paying staff to return to the office, others are accepting and embracing the inevitable with an eye on the next rent review. Studies show that working from home can be more productive, with a better quality of life. How companies and countries respond will vary, in Britain, currently less than 40% of office workers are back at their desks, in France it is 84%.
APi has seen many more rental enquiries for the entire ski season this year. This makes sense, people have proved to themselves (or their employer) they can work remotely effectively. Morgan Stanley research concludes that "…the shift to remote work could continue well after a viable vaccine is identified." Their analysis suggests that roughly 40% of U.S. workers will continue working from home in the near term, and 30% over the next three to five years (double the pre-Covid level).
In Sainte Foy and nearby villages in the Tarentaise valley, many owners were there working from home, Marie-Agnès tells us, and in no hurry to return to the office or the city. "To us it seems the secondary residence can be a real haven."
And in Morzine: "Some owners in fact came to their second homes this summer when they had not done so in previous summers" says Pierre-Yves
Absolut Immobilien have noticed many more enquiries for official second homes (which have no obligation to rent). "People like to have their own place abroad in times like these" says Keijsers.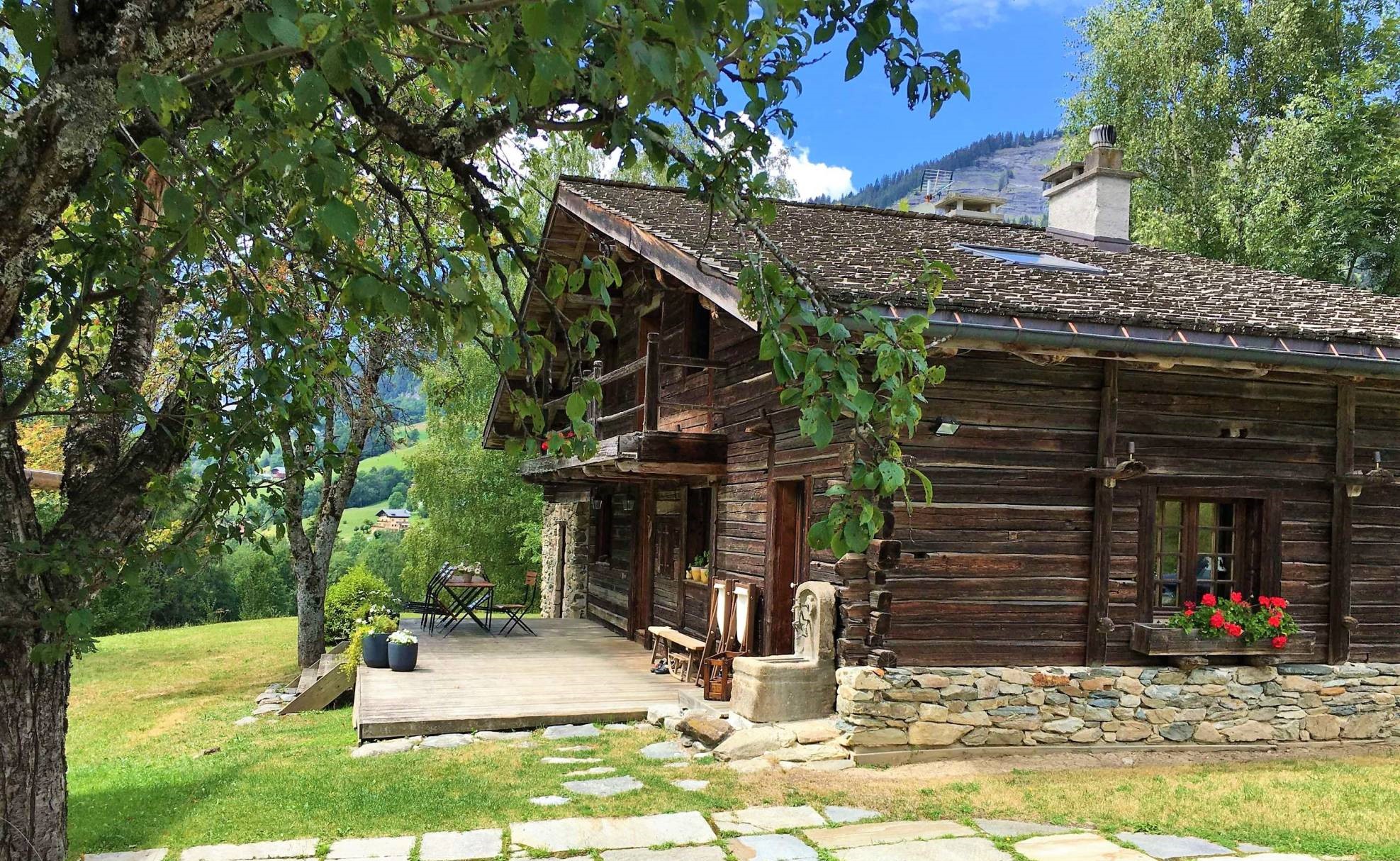 Property market trends
The huge stimulus from central banks around the world is driving interest rates even lower. We have already seen the effect of negative rates in Switzerland, this is now happening in the Eurozone. The result is that, with regard to property in the Alps in general, sellers are becoming scarcer and are increasingly rejecting below market price offers. In some resorts, demand is outstripping supply.
Cimalpes in Méribel: "the market in Méribel is dynamic. Unprecedented demand post lockdown, starting with the French. The English buyers who had pulled out of buying then came back. There is a supply problem, properties priced correctly go within days especially anything ski-in ski-out or within 50 metres of the slopes and with a view. Prices are rising, €15k/m² in Méribel Village recently sold. Cash buyers are occasionally making low offers, these are usually rejected" says Kim Dufour-Ryan. Meanwhile in Val Thorens, our intel points to properties selling in 2-3 days.
In Sainte Foy, it's not unusual for there to be more demand for properties than are available "even if it is more pronounced now, the phenomenon is not new to Sainte Foy, the market here has always been rather tight" explains Marie-Agnès. "Low offers are being rejected, it is looking certain that prices will trend higher….our advice to sellers is don't worry, the demand is there; and to buyers there has never been a better time to invest in the resort…development has reached its limit from here".
"The Morzine property market remains buoyant and stable" says Pierre-Yves, "the impact of COVID-19 is moderate for the time being, but we must remain wary in the medium and long term. Supply and demand are fairly balanced in Morzine-Avoriaz. It is true that some sellers wish to be patient and wait for an end to the crisis before considering selling their property. However, other sellers prefer to sell quickly because they believe the market may become uncertain in the future. Prices are currently stable at the resort. Some new projects have been delayed one year to two years. We are seeing a lot of interest in one-bedroom and two-bedroom apartments. We also have significant demand for building land."
The situation is similar in Zell am See, Absolut saw just as many enquiries this summer as in previous years, "we have always a shortage of properties in this area."
Kitzbühel attracts visitors in all seasons with world class facilities, and 215km of easily accessible pistes in the KitzSki area. Proximity to Munich, Salzburg and Innsbruck airports means it is easy to get to. It has a healthy property market. According to Cum Laude Immobilia, properties most in demand here are apartments of 80-150 m² priced from €750K up to €2-3m and Chalets of 160-300m² priced between €2-5m.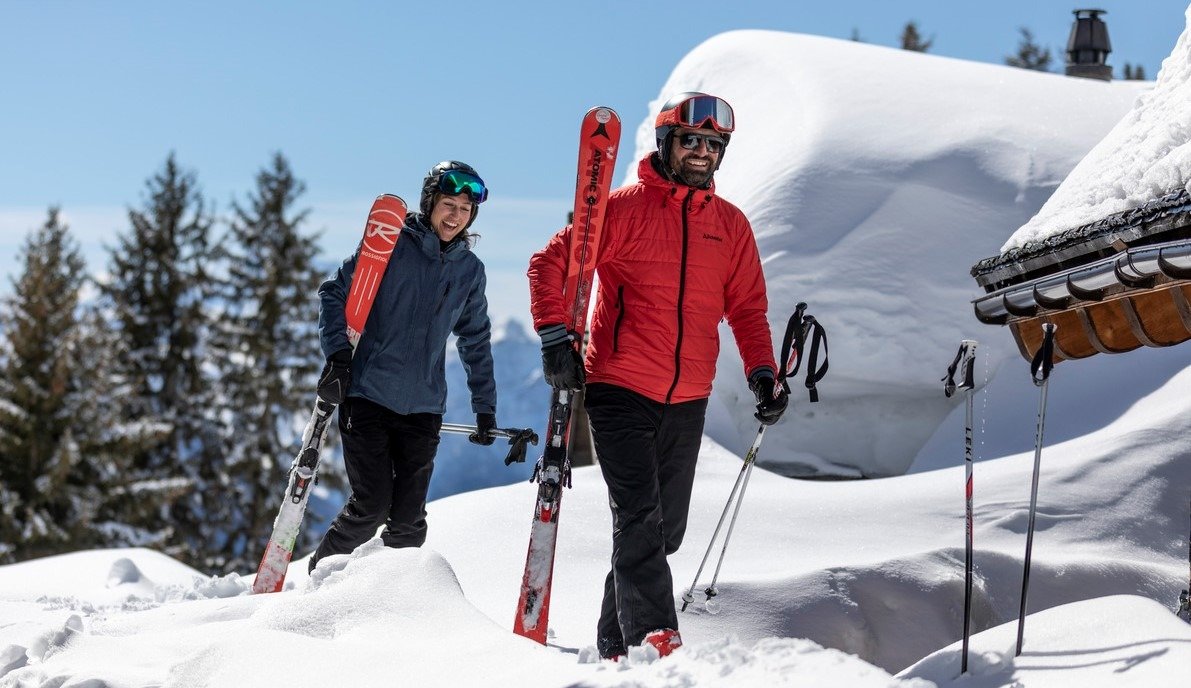 Is it safe to ski?
Most resorts have announced their sanitary protocols (examples SkiWelt & Val d'Isère) for the coming season to reassure those who are 'still considering' that as long as they are careful, the risks are low. Some have announced that ski-passes booked in advance will also be refundable. Along with full travel and rental refunds (*details available) now on offer, we hope that skiers will be confident that it is safe to book, and they can cancel if they have to. Taking out additional insurance is another option, such as through our partners MPI (UK residents only).
For skiers, social distancing on the slopes should be no more disruptive than taking a train. Many skiers carry a face mask anyway, especially if it is cold, wearing one in the lift queue should be accepted, the same for gloves. Few will complain if there is more 'elbow room' in the lift queue. Cable cars and gondolas will be sanitised throughout the day and passenger numbers will be controlled. Chairlifts and draglifts may be seen as lower risk. But après-ski partying will change – table seating OK, dancing on the table, probably not!
Rental bookings for the ski season are looking pretty good, although overall slightly behind usual for mid/late September. Cimalpes report slightly fewer bookings so far for Christmas, New Year and January, but the key weeks in February are ahead for the time of year. VALLAT Rentals have seen more bookings from French customers than usual, especially in Méribel with less demand over Christmas but reservations for the New Year are filling up. A recent survey by Ski Club of GB concludes that 95% of skiers still plan to ski this season.
Everyone agrees that large catered chalets with mixed groups are going to be much less attractive this coming season. In that context, smaller single family and self-catered properties should be more popular. No doubt about it, there will be more short-term bookings as visitors wait and see how it looks.
Pierre-Yves confirms this view "currently reservations (in Morzine) are quiet apart from the high periods of February for apartments in the centre of the resort. The last-minute booking trend is therefore likely to be more pronounced than ever."
Keijsers says "people are waiting a bit to see what happens this autumn….the quiet weeks in January, what we call the Jännerloch, are also already popular (in Zell am See). Maybe because it is even more important now for tourists to go skiing when it is quiet."
Conclusion
We do not wish to sound hubristic, Covid has caused enormous challenges and tragedies worldwide. Despite this our findings point to the property market in the Alps remaining robust and resilient. Property buyers in the mountains are realising a lifestyle ambition, accelerated changes in society and working practices are supporting the trend. Those in the fortunate position to work remotely see a ski property, either to rent or to buy, as another option for the summer as well. Skiers still want to go skiing.
Alpine Property intelligence, September 2020
Sources: Radio-TV Val d'Isère, The Economist, Morgan Stanley, Sainte Foy Agence, Absolut Immobilien, Cum Laude Immobilia, Cimalpes, VALLAT, Agence Olivier Morzine, Ski Club of GB.
Images: Val d'Isère Tourisme, © Valais/Wallis Promotion, Zell am See-Kaprun Tourismus, APi.