Known since antiquity the star Antares is said to be twelve times larger than the sun and much brighter. Nearing the end of its life (with 10,000 years to go), it is known for its reddish hue and is only visible to the naked eye at certain times of year.
Here on earth, Antarès 1707 is a rising star, Méribel's largest ski property project in over a decade, an ambitious development that will soon become a visible new landmark in Méribel, in the heart of the Trois Vallées.
Fortunately, we know more about Antarès 1707 than we do its namesake in the cosmos. On the site of the previous Club Med, the location just above the Rond Point in Méribel is second to none, the pistes run right past the doorstep.
New ski-in/ski out developments in Méribel are extremely rare.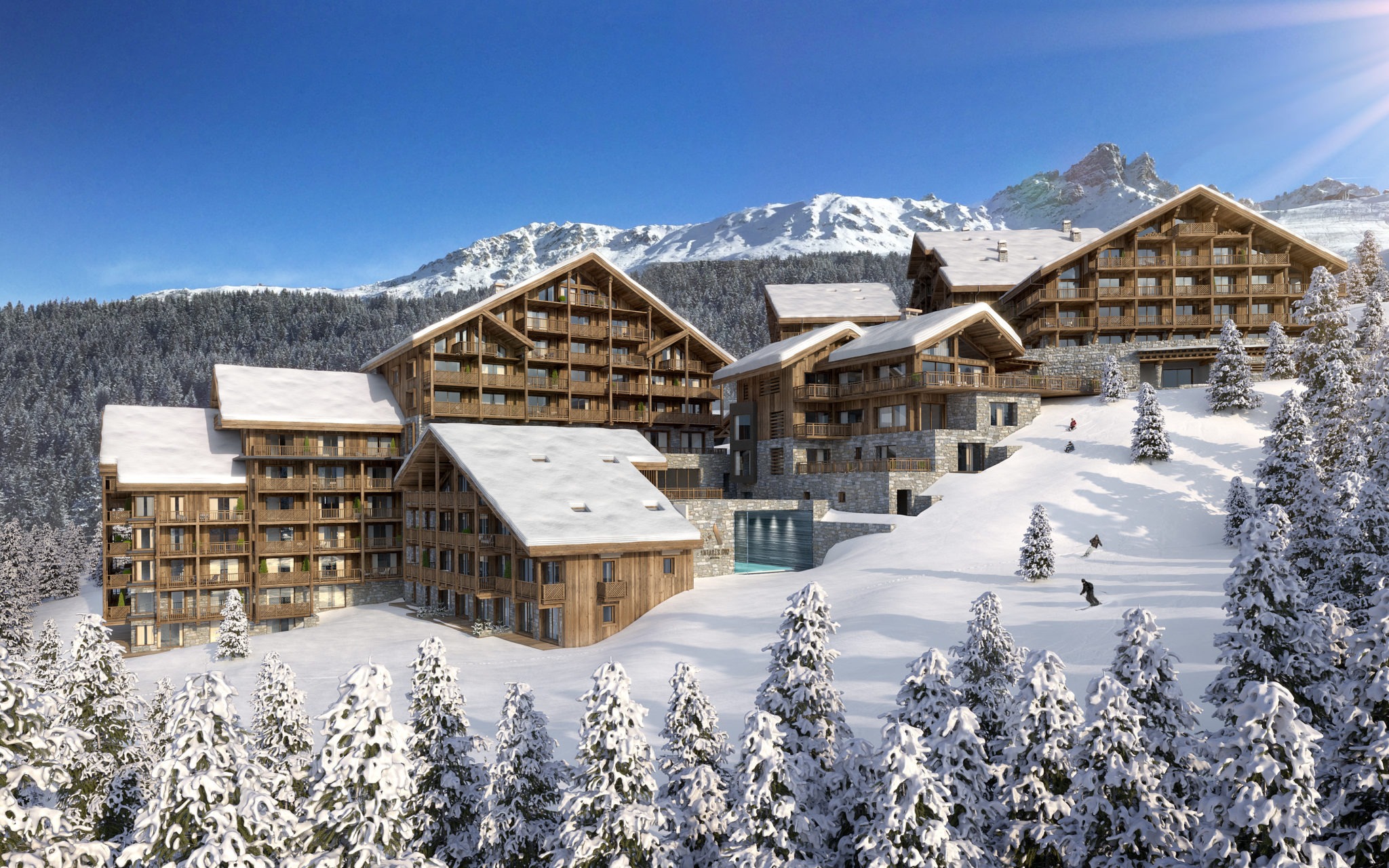 Arranged in seven joined chalet-style buildings, the generously proportioned apartments – total 70 – range from 100 to 382 m², with choices of 3 up to 8 bedrooms. Crafted with high quality materials, old wood and leather alongside the latest appliances and technology, we can see just how beautiful the interiors will be. Decoration choices are entirely up to the buyer, or two product ranges – LEGENDS and PURE – can be selected.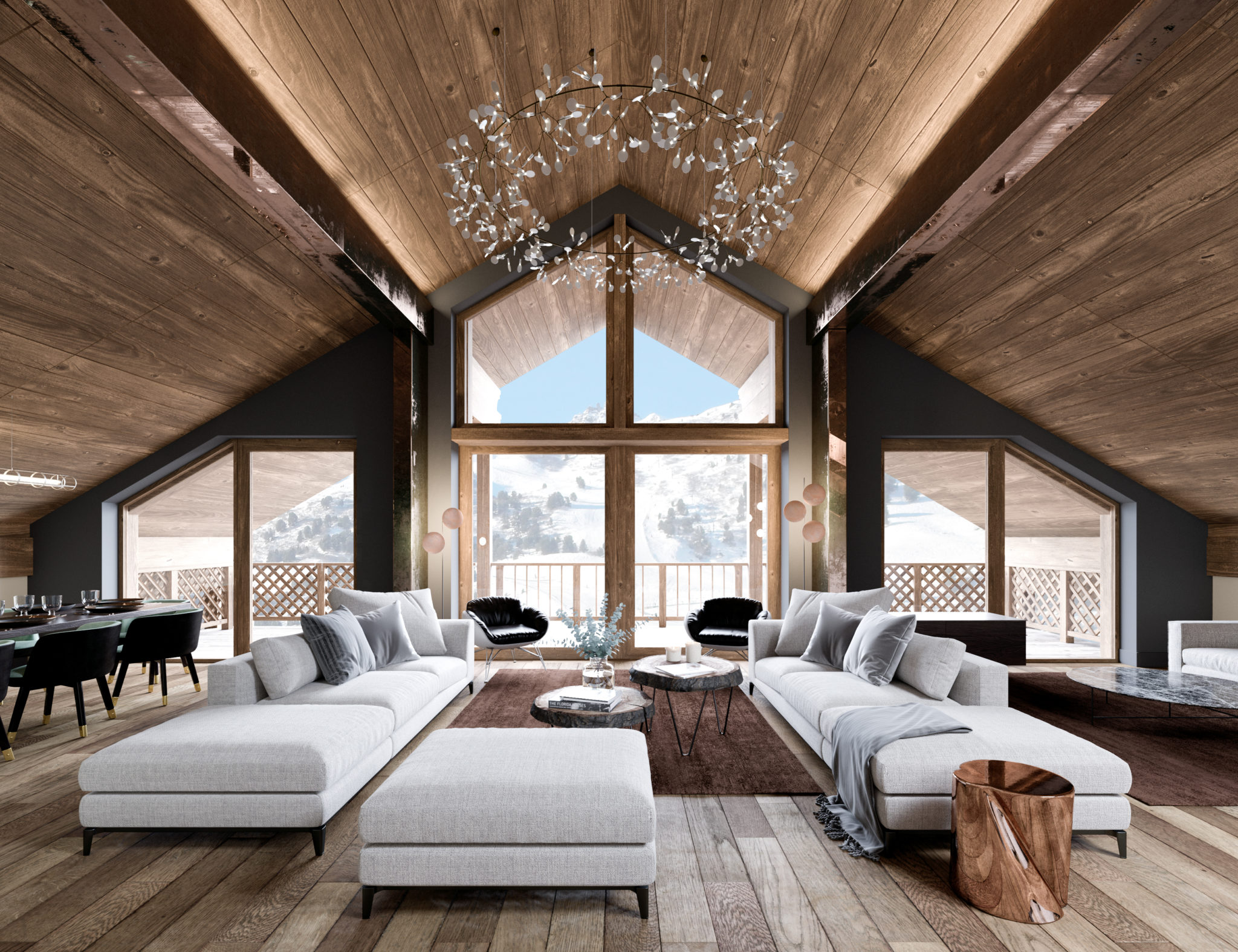 Let's talk about the 25m indoor pool and 800 m² spa area. Need some pampering? Individualised treatments are available for tired ski legs, or just a little indulgence. Steam rooms, saunas, Jacuzzis and a whole fitness area or a good swim will see you right.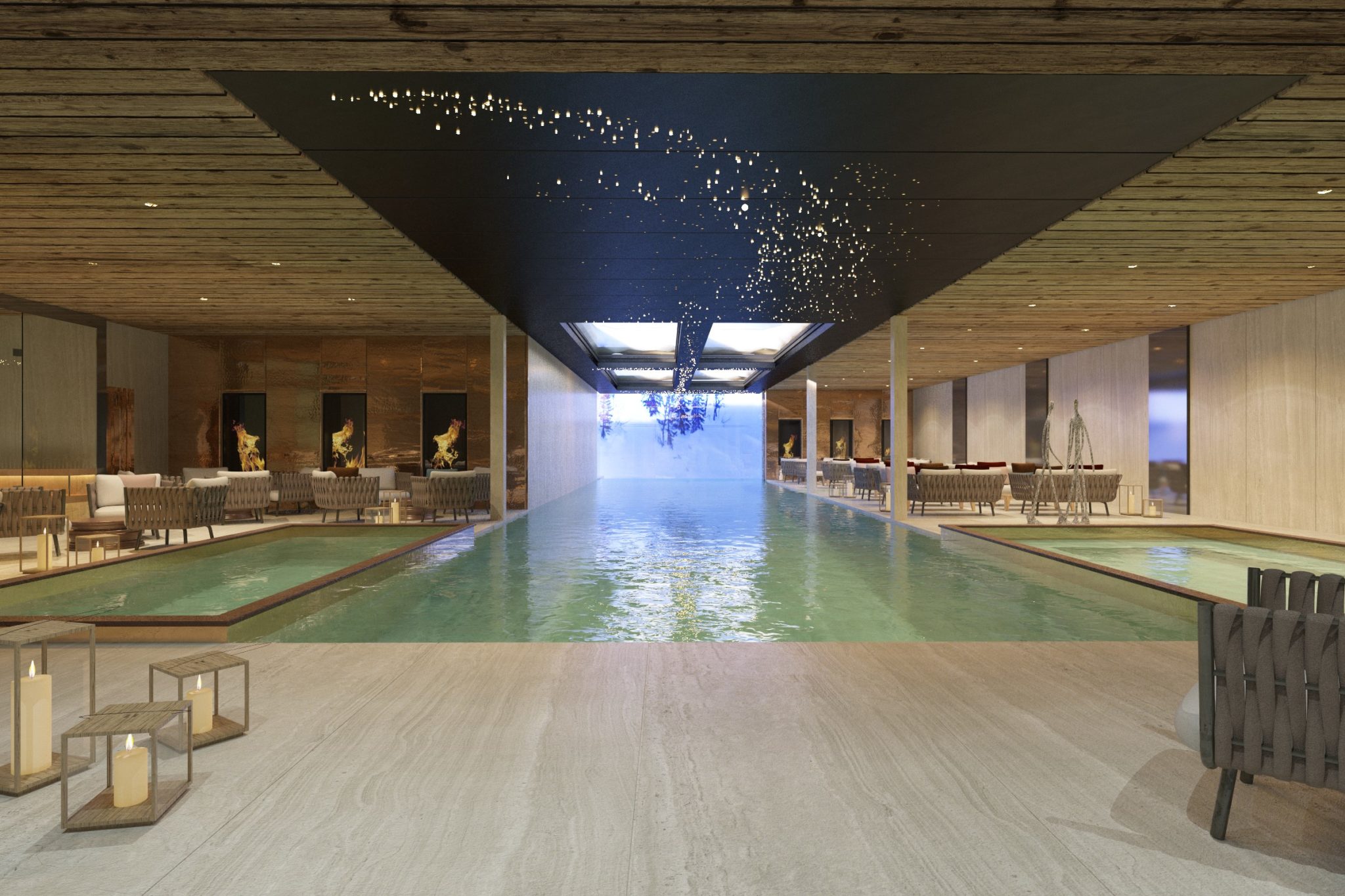 The largest ski room in Europe. What does that mean? Well firstly, space – 400m² of it. Just before ski school starts and everyone is rushing around, you can keep calm and carry on. Ski hire and an equipment shop is on site; your Skier Valet will do the heavy lifting, just give him the word. Faffing done, clip in and head straight for the Rhodos gondola, or it's an easy blue down to La Chaudanne and the whole of the Trois Vallées beckons.
Antarès 1707 is a destination. Concierge services are on offer, maids, ski instructors, chefs, drivers and nannies. A bar and lounges areas are on site, and a rather good restaurant. Plan on going out? The driver or shuttle will pick you up. For the teenagers, the shuttle runs late, and has a stop right outside the complex.
The ownership options are simple. Buyers can purchase outright, and should you choose to, rent it out via the management company. Or a rental option is available to recover the TVA. Either way it's all managed in-house, that's a good thing, your interests will be aligned. The whole purchase process is managed by a single representative who can make sure the legal/tax options are arranged, and who has access to competitive financing. What's more, they will manage the rental throughout the year, and keep on top of any maintenance required.
Méribel's largest ski property project in over a decade is ambitious and innovative, offering world-class facilities and features in a superb location. Antarès 1707 should be an excellent ownership proposition.
Find the Antarès 1707 properties for sale here