In the last few years, the broad themes have been around lifestyle aspirations, resilient values and healthy markets. Then came 2020.
The 4 key trends identified are:
Appreciation of the expansive open spaces of the Alps, summer and winter, and the possibilities for more people to work remotely.
Despite the economic gloom residential property demand is robust, supported by low interest rates and government incentives.
More people are skiing in recent years.
Infrastructure upgrades have been a positive factor, with 73 new lifts ready to open in the Alps this coming season.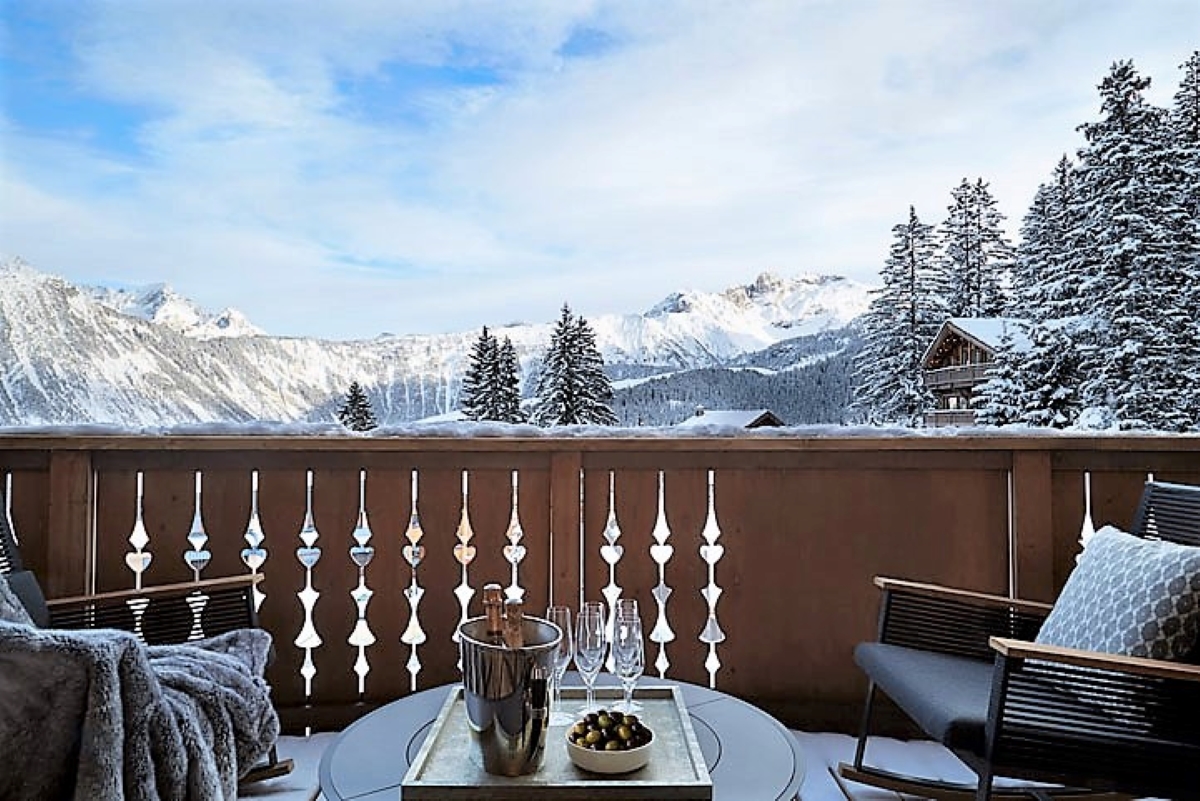 What drives property prices in ski resorts?
As with any market, supply and demand determine price trends, and how open the markets are to buyers. Chamonix and Zell am See are identified as two areas which are very undersupplied. Andermatt scores very well here, it is unique in Switzerland in being entirely open to buyers of all nationalities.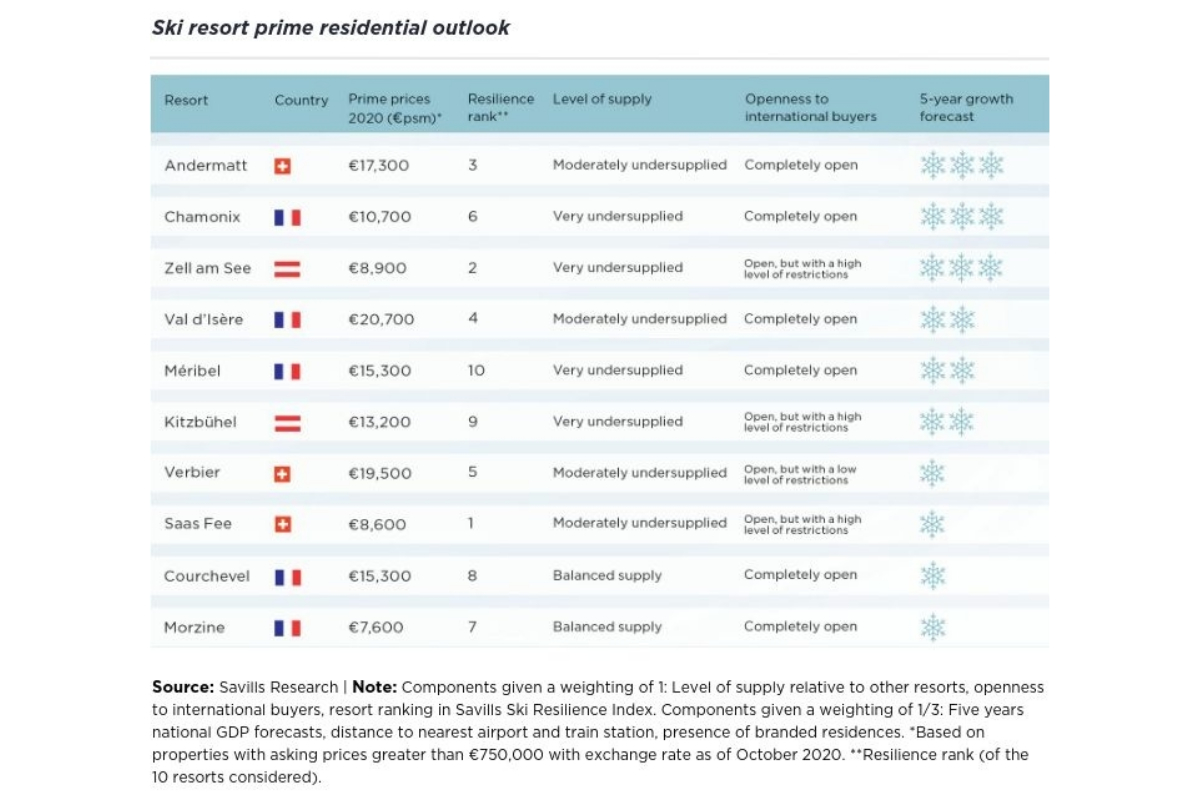 Where have all the hotels gone?
As we know, they have not disappeared entirely, but the landscape has shifted. Now it's all about the luxury branded residence. The concept took off first in the US, it is now growing fast in Europe. The advantages for owners are many: quality and a hotel style service and amenities (they are often run by hotel chains), and they rent well. Six Senses has been a huge success in Courchevel 1850, Crans Montana and Kitzbühel are in the pipeline, and indeed already selling. Three brands are now operating in Andermatt, led by the very smart Chedi complex. The rapid expansion has gone hand in hand with a growing, globally mobile, high net worth population seeking a high service offer and hassle-free ownership.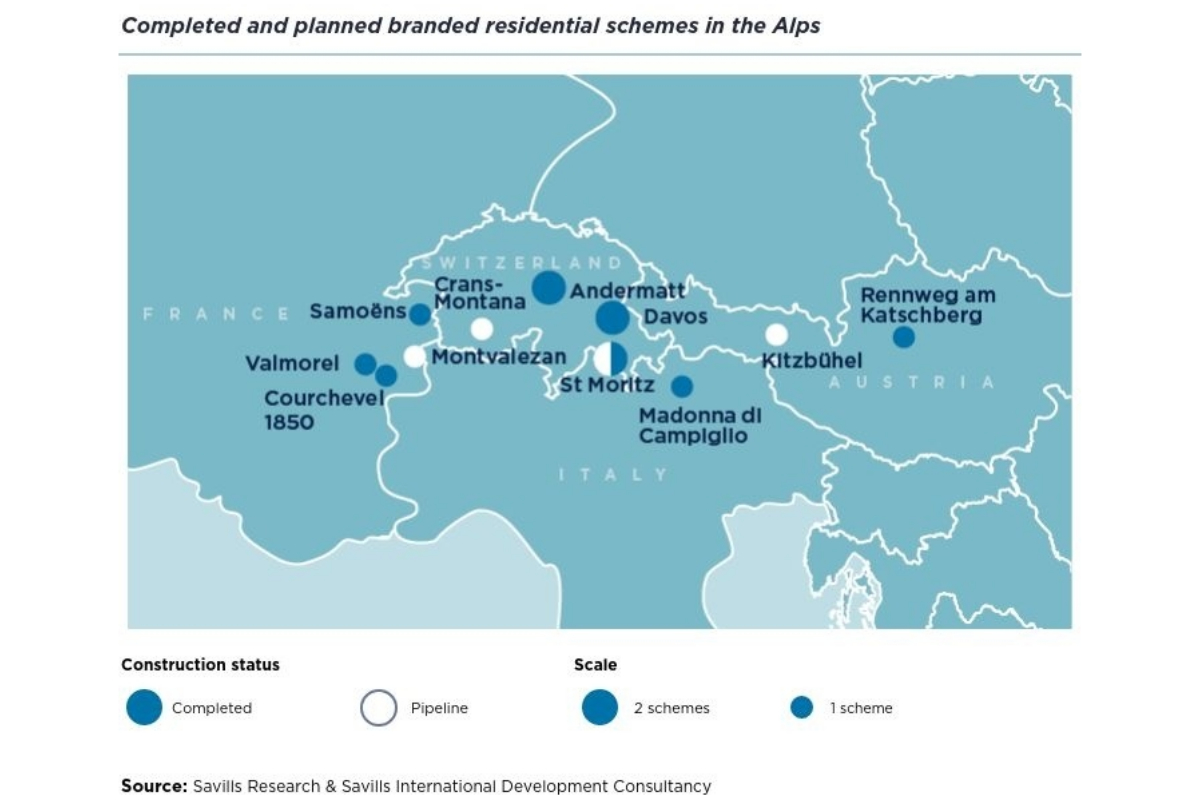 As an asset class, ski property is globally significant
At Alpine Property intelligence, we have often noted that property values in the top Alpine resorts rival those in capital cities. Here, Savills are perfectly positioned to make the comparison. For example, "prime values in Courchevel 1850 and Val d'Isère are both higher than in Paris". Four of the top five ski resorts globally are in the Alps: Courchevel 1850, Val d'Isère, Verbier and Gstaad. Other resorts tipped for further increases include Kitzbühel and Méribel.

Resilience to climate change
We often talk about price resilience, and for good reason, but what about resilience to climate change? The two go hand in hand. It matters now and may do so increasingly as time goes on. The Savills Ski Resilience Index pulls it all together - snowfall, reliability, season length, altitude and temperature – for a measure of which resorts will remain most attractive to skiers. 15 out of the top 20 are in the Alps. The main variable is always going to be snowfall, here at least data over the short term is positive, since that dreadful 2017-18 season the average annual snowfall has risen year on year.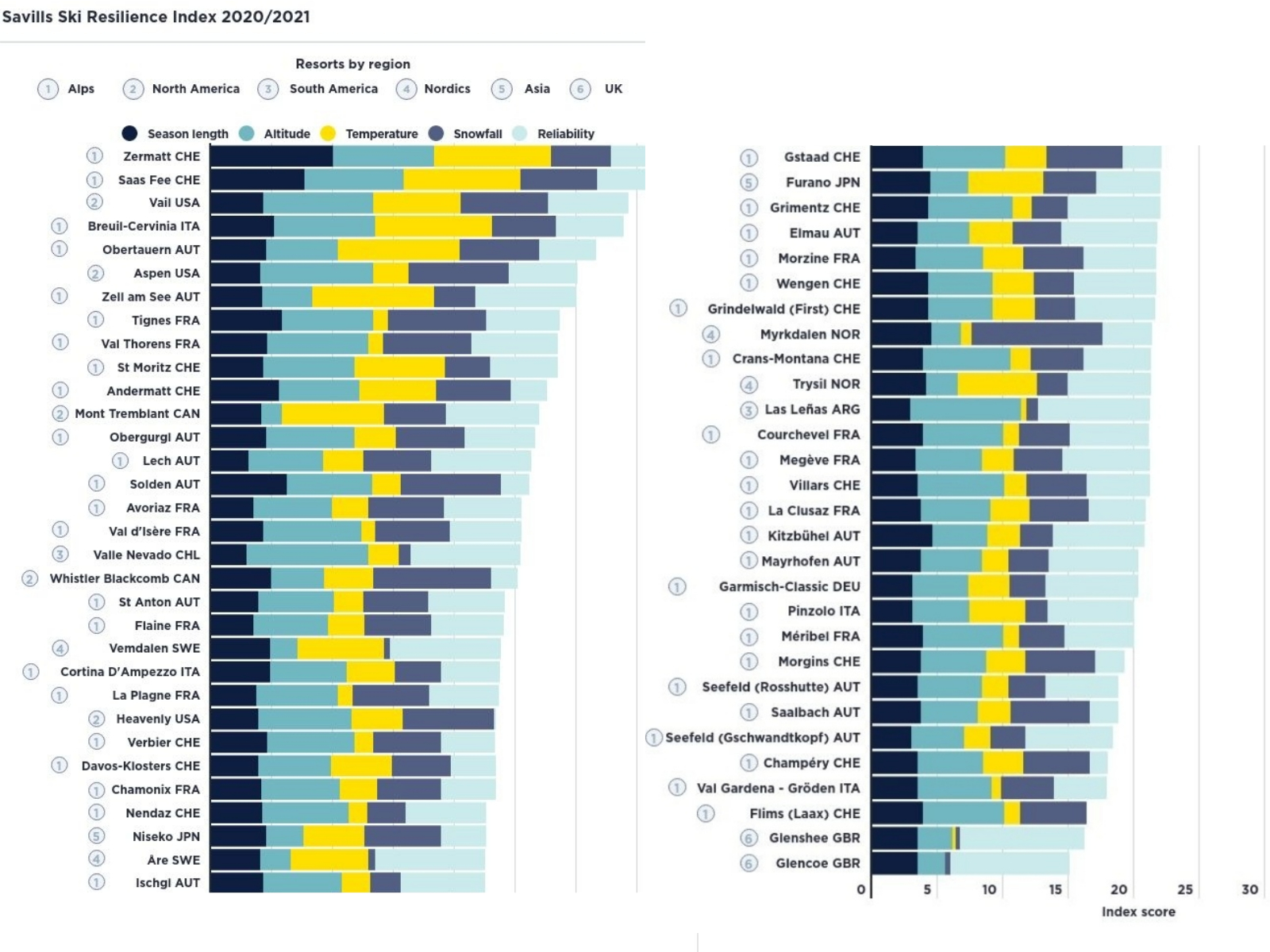 Rentals come of age
There's no doubt, while the Covid pandemic is out there, renting your own chalet or appartment makes sense, "a private space for you and your family" says Rupert Longsdon of Oxford Ski. Much better equipped than before, and with the options of catering and hotel style services, the rental property has come of age. The must-have feature, according to Longsdon is ski-in/ski-out. Prospective buyers take note, if you plan to rent out your property. The longer term stay is becoming more popular, a 10-14 day holiday really allows you to switch off. Oxford Ski (and Alpine Property intelligence) have seen a marked increase in seasonal rental interest. Another trend is the increase in summer bookings, with "more and more clients are trying the Alps in the summer and enjoying it" says Longsdon.
As we know, rental costs vary significantly according to the season and peak/low periods. Based on Oxford Ski's data, Megève has the largest difference between peak and low season rents; Kitzbuhel has the lowest, but is also the most expensive due to lack of supply.
Savills have branded offices in Verbier, Courchevel 1850, Méribel and Zell am See and with associate agents and partners in Morzine, Chamonix, Val d'Isère, Kitzbühel, St Moritz and Saas Fee.