Chamonix - exit Club Med, enter Folie Douce
First, a little history. The original Savoy Palace hotel itself has been ever present in Chamonix since 1904. A Belle Epoque icon in the Alps, frequented by the rich, famous and nobility, even Buffalo Bill stayed there. Between the wars, this hotel hosted lavish parties, masked balls, galas and tennis tournaments. Falling into disrepair, it was purchased by Baron Elie de Rothschild in 1960, and let to Club Med in 1963. The new occupant of the 18,000 square metre hotel is a joint-venture between La Folie Douce et Les Hôtels (très) Particuliers.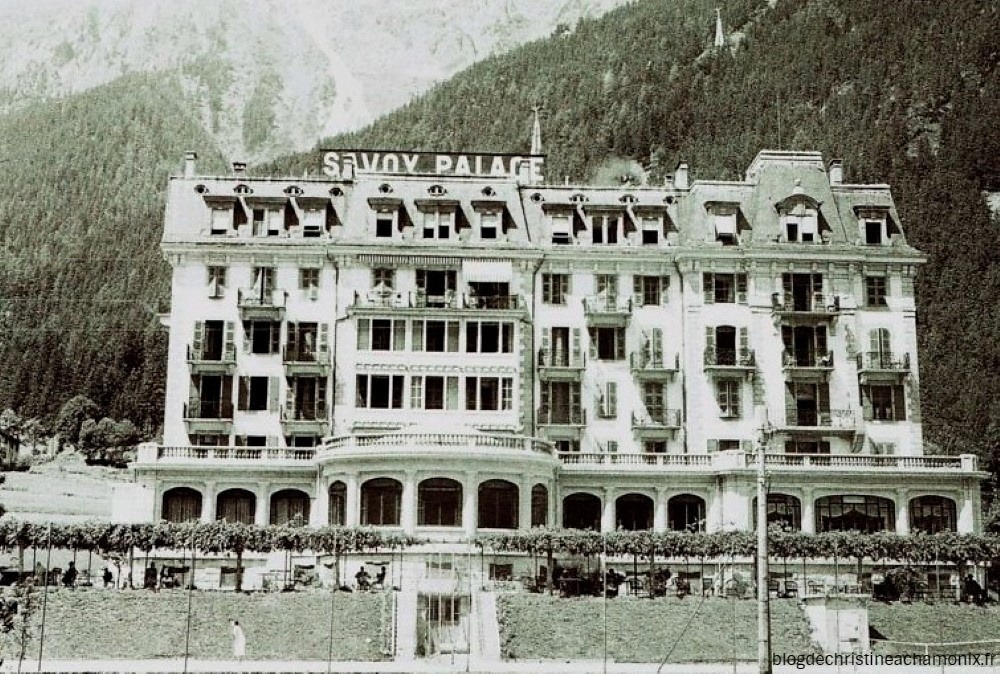 A quick search on comparison sites shows hundreds of hotels in the Chamonix area. So, does it need another one? To answer that question, let's see what's on offer.
Location, tick. Close to the town centre, the hotel sits right next to the 'Savoy' draglift in the Brévent ski area, it can boast ski-in/ski-out credentials via a green slope and the draglift providing access to the main 'Plan Praz' lift which provides entry to the Brévent-Flégère ski area. The hotel bus takes guests to other areas under the Mont-Blanc Unlimited lift pass; ski tuition is in-house with Folie Ride Team.
Being open all year makes more sense than in almost any other ski resort since Chamonix receives more visitors in the summer than the winter.
Accommodation in 250 rooms is in a choice of 4 and 3 stars and Hostel, the latter for the younger crowd who like to party. Catering to families too, the Kids' Palace has its own ski school, a range of great activities and movie nights. There's the Mountain Proshop for ski gear and rental.

Next up, a choice of three restaurants. La Petite Cuisine serves a variety of alpine, Savoyard and Italian foods befitting of the local area. La Fruitière Brasserie is the well–recognised signature Folie Douce restaurant, specialising in gourmet French dishes. Le Kiosque offers après ski focaccias, tapas and aperitifs.
Enough about food, can I get a drink there? You bet, in the Mountain Party Bar, a vast space in the basement, it wouldn't be a Folie Douce without it. DJ sets 'til late and live shows on the stage from 5-8pm are described by the Folie Douce themselves as somewhere between cabaret and street theatre. For a quieter evening the Bar Janssen will be somewhat more subdued, with a huge range of cocktails and wines on offer, with views that define Chamonix.

What else. A stunning outdoor heated swimming pool with some of the best views in the Alps. 8 massage rooms, a fitness centre, and steam room. An in-house spa to rest up after a hard day on the slopes. Or grab yourself a yoga mat, chill and stretch with a yoga class.
Is it cool? It could only be, with designs by Dominique Tosiani and Romain Pissenem, the man behind High Scream in Ibiza, the interior blends contemporary elegance with belle epoque themes and the latest technology.
And there is no sitting back in this organisation. Chamonix will be the test case, we hear the next Folie Douce Hotel is being planned for Serre Chevalier, there's talk of one In Verbier, and Val d'Isère has been mentioned.

What are the implications for property investors in Chamonix? Certainly positive, in our view. We've often scratched our heads as to why prices here are meaningfully lower than the other top resorts, especially given the short travel time from Geneva. And yet prices have only modestly increased in recent years. The Compagnie du Mont Blanc is committing 477m euros over 10 years upgrading the ski infrastructure in the valley such as the new Flégère gondola. We believe a significant investment such as these further catalysts for the Chamonix property market, attracting well-heeled visitors to the town all through the year.

Photos and logo courtesy of Folie Douce